By Liz Carmack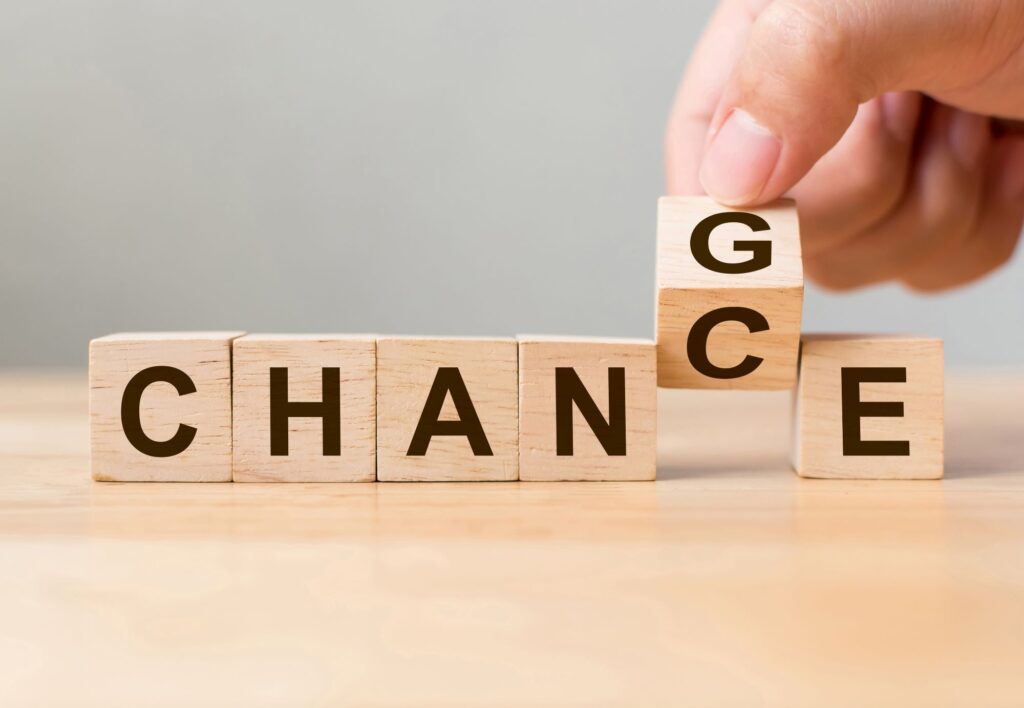 Learn how to adjust to a new boss with a different leadership style using effective communication, taking the initiative, staying observant and flexible, and viewing this new shift as an opportunity.
---
"There is nothing permanent except change."
Heraclitus, Ancient Greek philosopher
---
A reorg brought you a new manager with a leadership style that is the opposite of your old boss's. It's only natural to be confused and more than a little worried. How do you cope? Take initiative, communicate effectively, stay observant and flexible, and embrace your situation as an opportunity.
Take Initiative
Start by setting up a meeting with your new boss as soon as possible. Your initiative will illustrate your eagerness to embrace change and adapt.
Be sure to prep for your initial meeting. You wouldn't go to a job interview unprepared or poorly dressed. It's just as important to make a good first impression during the initial meeting with your new boss. "All of those rules about job interviews still apply when you are meeting your new boss for the first time. Be confident. Focus on your assets. Dress to impress," writes S. Davies in Dealing with Management Change: How to Work with a New Boss.
Communicate Effectively
Good communication is essential in the workplace, but it is especially so after an organizational shuffle as you establish rapport with your new supervisor. Communicate clearly, openly and empathetically. Listen carefully to them and you'll pick up on their priorities and challenges, which could very well become yours.
Let your new boss know the tools and resources you need to do your best work. "Your new supervisor wants you to do well at your job; that's what you're paid to do. When you do well, your boss looks good. And believe it or not, your new boss wants to make a good first impression with her higher-ups too," writes Davies.
During any organizational change, information gaps can be filled by rumors and speculation, but you can work against that. "If you can effectively communicate your concerns to co-workers and managers in the organization, your anxiety can be better addressed and alleviated," writes Caroline Castrillion in How to Cope with Change in the Workplace.
Stay Observant and Flexible
Pay attention and you'll soon get a read on your new boss's leadership style, how they prefer to communicate, their expectations for employees, and their motivations and priorities. Knowing this, you can face the challenges of having a new boss head-on, with insight and intelligence.
If you're stuck with a micromanager, here are two ways to cope with their heavy-handedness: 1) Anticipate upcoming assignments and start on them before your boss starts leaving to-do lists on your keyboard every night. 2) Provide your supervisor with updates on your accomplishments before they have a chance to ask. "Every morning, pull together an email outlining what you accomplished the day before, what you plan on accomplishing that day, and if you have any questions or need any input," writes Katie Douthwaite Wolf in "How to Manage a Micromanaging Boss.
These two pre-emptive strikes should communicate to your new boss that you're on top of things, detail-oriented and responsible – all reasons they should lighten up and trust you.
Stay observant and you'll also learn your boss's communication style. Notice their interactions with others, their office work habits and their frequency of check-ins with team members, writes the Indeed Editorial Team in How to Handle a New Boss (With Tips). You'll figure out how they prefer to communicate, then adjust your behavior accordingly.
Once I understood my manager's communication styles, I knew whether I should report project progress daily, weekly or only when asked. I also knew whether they wanted to chat via text or schedule a collaborative team discussion to solve a problem with a project.
Figure out (starting with that initial meeting) what your new boss expects from you to judge your performance. Set goals and realistic deadlines with their help. "Setting clear goals during the first meeting can help you work alongside your manager and adapt to their expectations," according to How to Handle a New Boss (with Tips).
Understand your department and organization's functions and priorities so you best understand how your goals and deadlines support them. But also realize that your new boss may have pet projects, personal priorities or align themselves with other leaders in your company. Their preferences and political alliances can affect your work and priorities, too.
If you find yourself with a new boss you didn't ask for, don't automatically despair. Remember – with every change comes opportunities. Take time to get to know your new supervisor. Determine how best to work with their leadership and communication styles, expectations and priorities. By embracing your new situation with intentional effort, you may find you prefer your new boss to your old one, and even start to see new opportunities to grow, learn and advance.
But if you've honestly given it your best shot and you're miserable, realize your efforts to make it work weren't wasted. Use what you've learned to help you seek out a new position with a leader who will be a better fit.
---

Liz Carmack is an award-winning writer, editor and author of two nonfiction books published by Texas A&M University Press. She has worked as a communications professional for almost four decades.
---
Learning and professional growth go hand in hand. For regular career insights and information on continuing education programs offered by UT's Center for Professional Education, subscribe to our monthly e-newsletter, It's Your Career.