By: Anne Evenson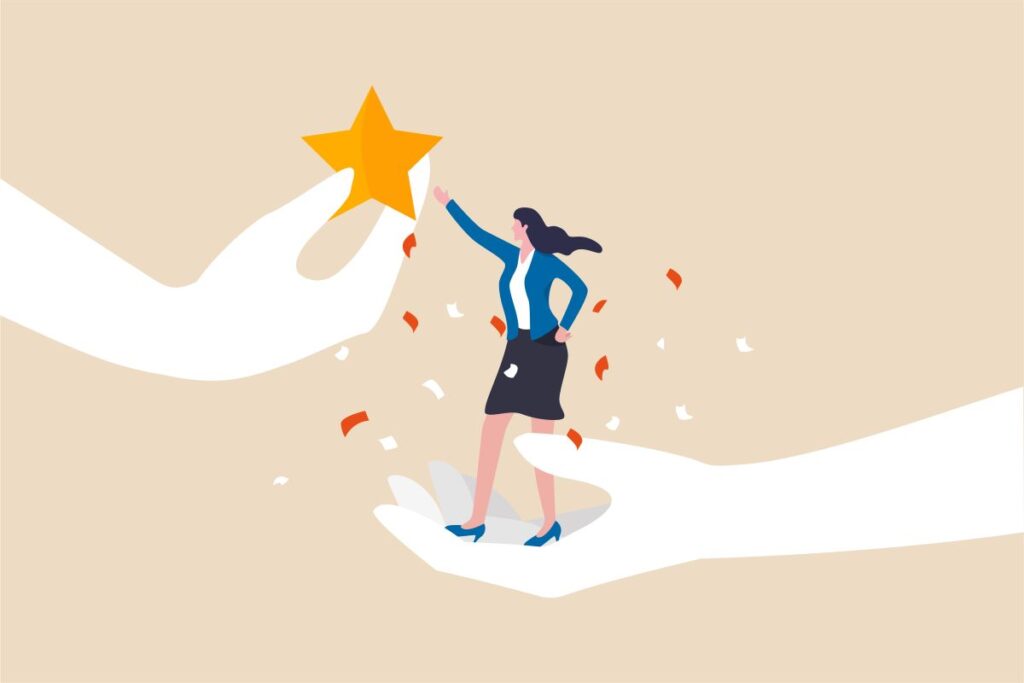 Establishing a thoughtful and consistent approach to recognizing employee achievements is critical to the growth and success of any organization. Discover more about the benefits of employee recognition programs and the seven elements to consider when developing your program.
---
"As we express our gratitude, we must never forget that the highest appreciation is not to utter words, but to live by them."
John F. Kennedy, former U.S. President
---
In 2022 Gallup surveyed approximately 67,000 people and discovered that only 32% of workers are engaged with their work compared to 36% in 2020. The same survey also found that 18% of workers are actively disengaged, a 4% increase from 2020. Establishing a thoughtful and consistent approach to recognizing employee achievements can help boost employee engagement and is critical to the growth and success of any organization. Read on and discover more about the benefits of employee recognition programs and the seven essential elements to consider when developing your program.
Benefits of Employee Recognition Programs
Before we talk about the essential elements of an employee recognition program, it's important to understand the many benefits of such programs:
Increases Engagement: Organizations with recognition programs demonstrate that they value their employees' contributions to their team's success and the overall organizational mission. This acknowledgment often increases employee engagement, leading to greater productivity and innovation.
Boosts Performance: Simply recognizing employee achievements can positively affect their attitude, happiness and performance, thus motivating them to produce more and better work.
Enhances Organizational Culture: When leaders strive to celebrate employees who perform well, they strengthen the relationship between managers and teams.
Attracts and Retains Top Talent: The most talented candidates often seek a workplace with a robust employee recognition program. After you implement your recognition program, share it with prospective new talent, and you'll see a significant improvement in your recruitment strategy. Conversely, existing employees who don't feel acknowledged for their achievements are much more likely to leave an organization. Therefore, practicing employee recognition can increase employee retention and reduce turnover.
Supports Inclusivity: Employee recognition can support inclusion in the workplace by promoting a diverse range of qualities and values and encouraging philosophies and actions that strengthen a sense of belonging.
Produces Better Customer Experiences: Recognizing your employees for their achievements and contributions increases engagement, boosts performance, enhances organizational culture, attracts and retains top talent and supports inclusivity. All of which foster excellent customer service that results in improved customer outcomes.
Adequate Resources
Whether you're awarding monetary prizes like gift cards, bonuses, or other material items, ensuring you have the funds to cover these rewards is essential. The same goes for less tangible things like free meals or professional development. If you don't have room in your budget, consider other perks like extra paid time off, special parking spots or simply verbal or written praise. Whichever way you choose to reward your employees, you must have the resources to follow through on your promises.
Reflection of Organizational Values
Make employee recognition a part of the company culture. For example, peer-to-peer recognition might be great if collaboration is essential to your organizational culture. If your workplace culture supports work/life balance, consider office outings or holiday parties that allow employees to relax, have fun and interact with each other in a more personal way. Beware of rewarding employees for work or behaviors that don't align with your organizational values. You'd be surprised how often this happens, and it always causes confusion resulting in a broad failure to uphold your stated organizational values across the board.
Commensurate With Achievement
The specific type of recognition should align with the accomplishment. A recognition program can fail if employees feel insulted by insignificant incentives or insincere gestures of appreciation. For example, I had a supervisor who would hand out a prize at our weekly communications team meeting to the person in the call center who had the least dropped calls. This achievement was significant because our call center team was relatively small and received hundreds of calls daily. Unfortunately, the prize was always a gigantic box of Red Hots. Unfortunately, the number of people who like Red Hots is tiny, so the "reward" always landed with a thud.
Meaningful
Be sure to tailor employees' rewards to things that matter most to them. Part of being a great manager includes knowing your employee's interests outside of work. For example, do they like a specific sports team or enjoy gardening? Perhaps they would appreciate a team jersey or a gift card to their favorite nursery. Also, be specific and personal when singling someone out for verbal or written praise.
"Years ago, and I still remember it vividly, I came to work, and my boss had left a handwritten thank-you note in my chair. It spelled out why she was grateful to have me on staff and came with a gift card. I don't clearly remember the gift card, but boy, do I remember that handwritten note and how valued I felt after reading it. It meant a lot that my boss had taken the time to write out a note on a nice thank you card – she tailored it to what she thought would mean the most to me," remembers Jan Orr, UT CPE Senior Marketing Coordinator.
Timeliness and Consistency
You should present the award as soon as possible after the action you're praising whenever possible. Of course, recognition should occur with appropriate consistency as well. For example, some employers recognize and award employees on the same day every week or month. So however you structure your program try to make it a standard component of your management style versus a one-time event.
Visibility
Encourage visibility whenever possible. This could be outward facing, like weekly social media shoutouts. Bear in mind that some employees won't respond well to being singled out publicly but may appreciate some recognition in front of their peers within a team meeting or a video conference call. If you're sending kudos to someone via email, CC their supervisor and team members or tag them on your Slack channel.
Level Playing Field
Because organizations often conduct employee recognition publicly to boost morale, the goals must be attainable for each team member. And it's imperative to use recognition strategies and that awards are available to everyone. However, remember to be clear and explicit about the requirements necessary to receive them.
Think about why you left your last job; I bet at least one reason was related to feeling unappreciated or undervalued. Employees who receive recognition for their unique contributions are usually more satisfied, productive and motivated. Whether you employ public praise, financial bonuses, or an employee of the month award, developing a robust employee recognition program will help create a more positive organizational culture where employees feel valued, appreciated and engaged.
---
Anne Evenson is a native Austinite and a proud Veteran's spouse with over 20 years of marketing, communications and program coordination experience in the public, private and nonprofit sectors. She is also a sculptor, jeweler and all-around dabbler in the arts and loves to help military-connected individuals discover their inner creativity.
---
Learning and professional growth go hand in hand. For regular career insights and information on continuing education programs offered by UT's Center for Professional Education, subscribe to our monthly e-newsletter, It's Your Career.