By: Anne Evenson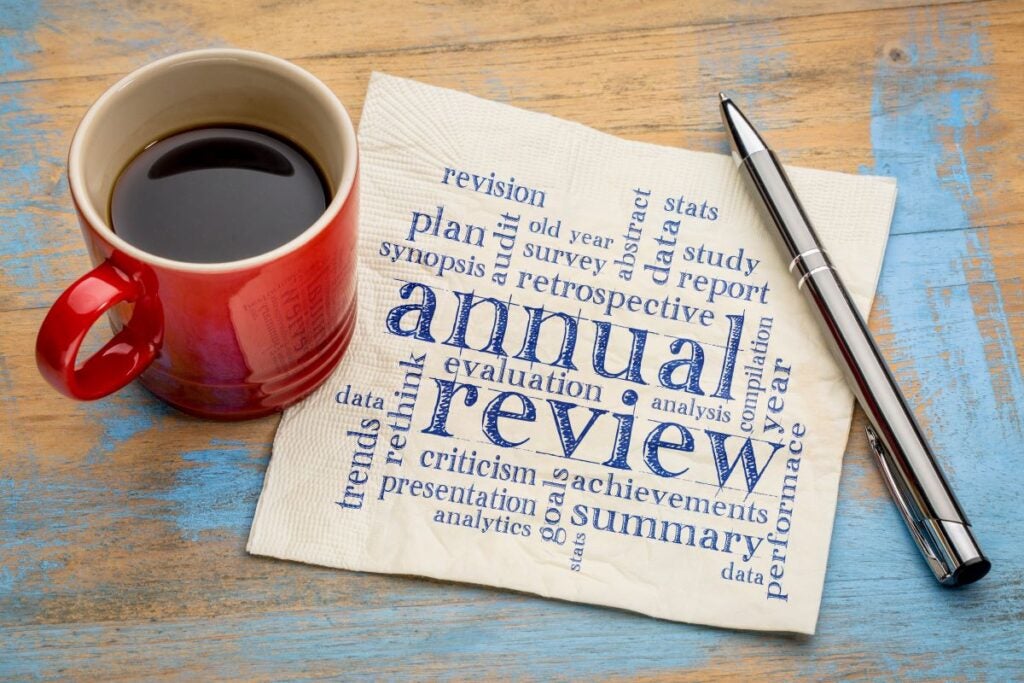 Performance reviews are stressful enough. Add unfavorable feedback and you could feel overwhelmed with feelings of defeat. Read below to learn some simple tactics and strategies you can employ to recover from a negative performance review.
---
"Criticism may not be agreeable, but it is necessary. It fulfils the same function as pain in the human body. It calls attention to an unhealthy state of things."
Winston Churchill, former Prime Minister of the United Kingdom.
---
You've just concluded your performance review with your supervisor, and the feedback was unfavorable. Whether this is a surprise to you or not, receiving a negative assessment of your professional performance can lead to embarrassment, fear, uncertainty about your job, and concern for its future. However, a poor performance review doesn't have to spell doom for your career. Instead, this reality check may be just the opportunity you need to improve and excel at your job. Discover the steps you can take to recover from a negative performance review, and you'll bounce back in no time.
Process Your Emotions
If your knee-jerk response is a bruised ego that puts you on the defensive, not to worry, you are having a normal reaction to constructive criticism. Don't panic or respond with anger; instead, permit yourself to experience all your emotions and not push anything away, even if it's negative. It's okay to have feelings associated with failure. The pain you feel now can be a powerful motivator to avoid making similar mistakes in the future. If you're struggling to move past your feelings, retreat to a safe space to sort them out privately. Go for a walk, meditate or do something else to calm your mind so you can understand the feedback you're receiving from a more neutral standpoint.
Gain Perspective
After you've processed your feelings, take some time to analyze your review objectively. Assess each issue individually and record all your related thoughts. Try to see your performance from your supervisor's point of view and consider each item as a goal to reach. Contemplate questions you'd like to ask your supervisor and any review items with which you disagree, then ask for a follow-up meeting to discuss how to address these performance concerns. Aim to collect as many details as possible to identify your areas of weakness. For example, if your supervisor indicated that you need to be more of a team player, ask for an instance where you could have collaborated with others but didn't. If your manager suggests specific improvements, consider how you might integrate them into your work routine. The goal is to gain clarification about the specific modifications you need to make and to communicate to your supervisor that you understand and plan to take action.
Set Goals
Address each feedback item using the SMART (Specific, Measurable, Attainable, Relevant, Time-Bound) method to set realistic goals to strengthen your skills and abilities and increase productivity.
Specific: Effective goals are well-defined and unambiguous enough to determine a clear action plan. For instance, you might explore tips for writing more effective emails to improve your written communication methods.
Measurable: Measurable goals are quantifiable and based on empirical data, which means you can track when and where you're making progress. If your blind spot is poor time management, create a calendar to track project timelines, due dates and how much time you spend on each task.
Attainable: Achievable goals are objectives you can reach using your existing skills and expertise. For example, you may reasonably expect to prioritize and respond to only the most urgent emails by the end of the day while completing your other job duties.
Relevant: By relating a piece of feedback to a specific component of your job description, you can set relevant goals to help you succeed in your current position and progress in your career. If you're a graphic designer who creates infographics and your supervisor's feedback is that your designs are too generic and your narratives are incoherent, perhaps some professional development would improve your visual communication style.
Time-Bound: By establishing a clearly defined timeline that includes start and end dates for each task, you can share your deadlines with your manager and reach your goals on time. For instance, you might set a goal to settle the balance due on thirty-five accounts payable by the end of the quarter.
If you commit to setting specific, measurable, attainable, relevant and time-based goals, you can make positive progress in each performance review section, issue by issue.
Develop a Strategic Plan
Now that you've established your goals, creating an implementation plan is essential. Consider what resources may be necessary to help you attain your goals. For example, are there books or articles that may relate to items in your review? Consider whether you might benefit from some professional coaching or if your organization offers professional development opportunities.
Don't hesitate to ask your colleagues for recommendations. Sometimes they can help you better understand your supervisor's feedback and help you make corrections. In addition, they may have different perspectives or ideas on how you can reach your goals. Checking in with your peers is also a great way to rebuild relationships if necessary.
Be sure to present whatever plan you come up with to your supervisor for their feedback. They may have recommendations for how you reach your goals, and they can also provide accountability.
Maintain Consistency
As you address the issues from your performance review, be diligent about demonstrating new behaviors. Often when you're trying to transform your habits and routines, it can take a while for people to notice. This is primarily due to confirmation bias, where people tend to interpret new evidence as confirmation of their beliefs or theories about someone or something. For example, if you're consistently late to work but have been punctual for two months, people will still focus on the one day you were delayed by traffic. As you're working on improving each item from your review, be consistent in your approach even when setbacks arise, and remember that it may take time for your colleagues and supervisor to perceive change.
Finally, track your progress and accomplishments to ensure you consistently meet your goals and check in regularly with your supervisor for their input so you can course-correct if necessary.
A negative performance review doesn't have to be the end of the line for your job or your career. Even the most successful people have received constructive criticism. So, take this opportunity to learn from your mistakes and commit to positive change, and you'll ace your next performance review!
---
Anne Evenson is a native Austinite and a proud Veteran's spouse with over 20 years of marketing, communications and program coordination experience in the public, private and nonprofit sectors. She is also a sculptor, jeweler and all-around dabbler in the arts and loves to help military-connected individuals discover their inner creativity.
---
Learning and professional growth go hand in hand. For regular career insights and information on continuing education programs offered by UT's Center for Professional Education, subscribe to our monthly e-newsletter, It's Your Career