By Anne Evenson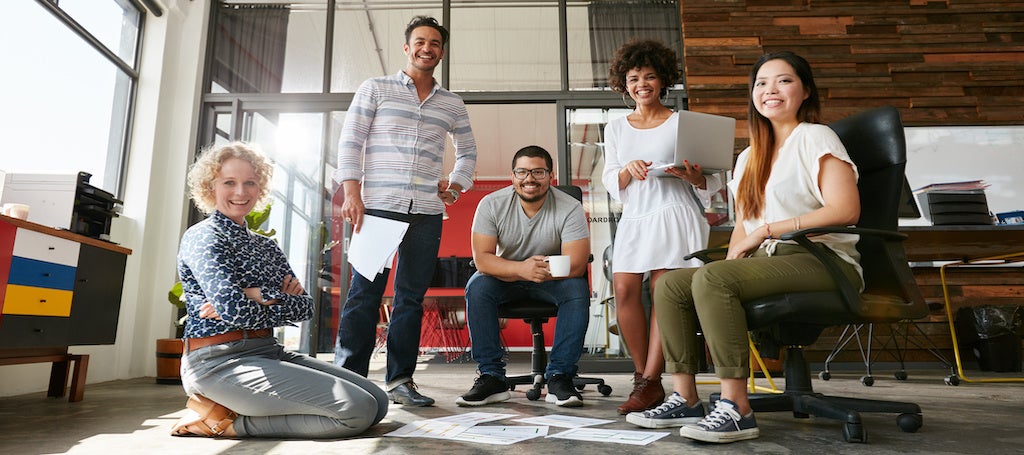 Clients and coworkers can glimpse who you are as a professional from your attire–which can often be limiting. But with Austin's diverse style culture, there's room for personality and individuality in your professional wardrobe!
---
"Don't be into trends. Don't make fashion own you, but you decide what you are, what you want to express by the way you dress and the way you live."
Gianni Versace, Italian fashion designer and businessman
---
Austin is a diverse mecca of industries and cultures with multiple universities, state government, a thriving tech scene, entrepreneurs of every stripe, restaurants galore and more musicians per square inch than anywhere else in the world. All these elements make our fair city unique and exciting, and they also influence how people dress for professional success here.
Austin isn't your typical sleek west coast city like LA or San Francisco, and it's not east-coast cool like New York City. People in Austin have always rocked a more casual vibe than those in Houston or Dallas. You won't see nearly as many dark suits with cowboy boots and hats outside the Capitol Complex, and it's almost impossible to pull off big hair with our near year-round humidity. Austin has a pretty laidback dress code informed by the city's culture and climate. While it's perfectly acceptable to show off your personal style, there are still guidelines for how to turn yourself out for work here in ATX.
Why What You Wear Matters
Wearing the appropriate attire to your workplace shows good judgment, self-awareness and respect for your colleagues. It also demonstrates that you understand the industry you work in and its requirements. Conversely, wearing inappropriate work attire can have serious professional consequences, so knowing what not to wear is also essential to your career success. "Business Casual" doesn't mean you're cleared to wear your favorite old Franklin's t-shirt stained with BBQ sauce accompanied by your wrinkly cargo shorts or distressed jeans with the thigh windows. Your colleagues and supervisor may think you're clueless, and if you meet with clients, you might struggle to project the knowledge and experience necessary to do your job.
The culture of a particular workplace informs their dress code, and successful people often dress to reflect the image their organization projects. For example, Realty Austin's accomplished, vibrant and inclusive company culture echoes its real estate expertise and commitment to supporting the Austin community. Bright colors and polished looks demonstrate their combination of professionalism and playfulness while remaining climate-friendly and versatile for people who are constantly on the go.
How to Determine the Appropriate Style
As you define your professional style, consider how colors elicit emotions and components like suits, ties, trousers, skirts and footwear convey messages. For example, Navy blue implies integrity and loyalty, while turquoise expresses creativity and innovation. Wearing bright orange suggests enthusiasm, while black can represent authority. A suit communicates a more formal approach, while a flattering shift dress with low heels shows practicality. If you aspire to a higher position within your company, look at what your supervisor wears every day and emulate that style. Please don't copy them—that would be creepy—but take some mental notes and adjust your workwear accordingly.
Also, think about the city's climate and how much walking you'll be doing on any given day. Austin is pretty hot most of the year except during "winter," which is generally mild, barring random cold snaps and apocalyptic snowstorms. Consider natural fibers like cotton, linen or hemp and wear lighter colors in the heat. Avoid wearing petroleum-based textiles like polyester, acrylic, spandex, acetate or nylon, as you might as well wear a plastic baggie. Remember, when it's sweltering outside, inside will be cold enough to hang meat, so wear layers. Light layers also work very well for Austin's wild temperature fluctuations, which you'll have experienced if you've been here longer than two days.
If it sounds like you need a six-figure salary to have the appropriate work wardrobe, you don't. The key is to choose quality over quantity. Try a capsule wardrobe which is a curated collection of versatile garments that you always feel comfortable and happy to wear. It consists of tops, bottoms, dresses, outerwear, shoes, and accessories easily mixed and matched for any occasion. Ideally, your closet will feature more high-quality apparel that transcends seasons and trends and will last for many years. Austin-friendly wardrobe elements include quality T-shirts or sleeveless tops that work well with blazers, skirts and trousers.
Industry Appropriate Attire
People who work in finance, government or law tend towards a more conservative look, even in Austin. Invest in professionally tailored suits, neat button-down shirts or blouses, and good-quality footwear. Sophistication doesn't mean you can only wear dark or muted tones. There are more emerging designers and brands than ever before offering professional, tailored men's and womenswear in various color palettes. On the other hand, yoga pants, tank tops and sneakers will likely be your speed if you work in the athletic industry. Of course, people still expect their personal trainers to be well-groomed and coordinated, so take good care of your athletic wear and ensure that your color-blocking doesn't clash.
If you're a research assistant, you may spend part of your time working at a computer in an office, and the rest in a lab or outside doing fieldwork, so your work clothes might be less Ralph Lauren and more REI. Folks working in the nonprofit industry will probably lean more towards business casual. However, this can vary depending on the organization's mission. Human Resource professionals are generally expected to be more buttoned-up, but again this could depend on the size and type of the organization.
Most people working in the Austin tech industry have more latitude with their workwear. You might lean into a more edgy look, like a high-end pullover hoodie paired with a suit jacket or a tailored suit with a nice T-shirt and suede or leather sneakers. If you work in the creative arts, you can feel comfortable wearing more funky stuff like fun patterns and bold colors. Don't go crazy here and wear all the colors simultaneously, but feel free to let your creativity guide your wardrobe choices. For example, if you're a graphic designer, it's totally appropriate to bust out your very cool ties and prints.
Whether your style is Austin Chic or SoCo Boho, taking pride in your appearance shows professionalism in every industry. But please, for the love of tacos, let the acid wash jeans die. Unless you're a very excellent hip-hop DJ, in which case it would be strange if you didn't wear crazy retro stuff like that. Just sayin'.
---
Anne Evenson is a native Austinite and a proud Veteran's spouse with over 20 years of marketing, communications and program coordination experience in the public, private and nonprofit sectors. She is also a sculptor, jeweler and all-around dabbler in the arts and loves to help military-connected individuals discover their inner creativity.
---
Learning and professional growth go hand in hand. For regular career insights and information on continuing education programs offered by UT's Center for Professional Education, subscribe to our monthly e-newsletter, It's Your Career.