By Jan K. Orr, MBA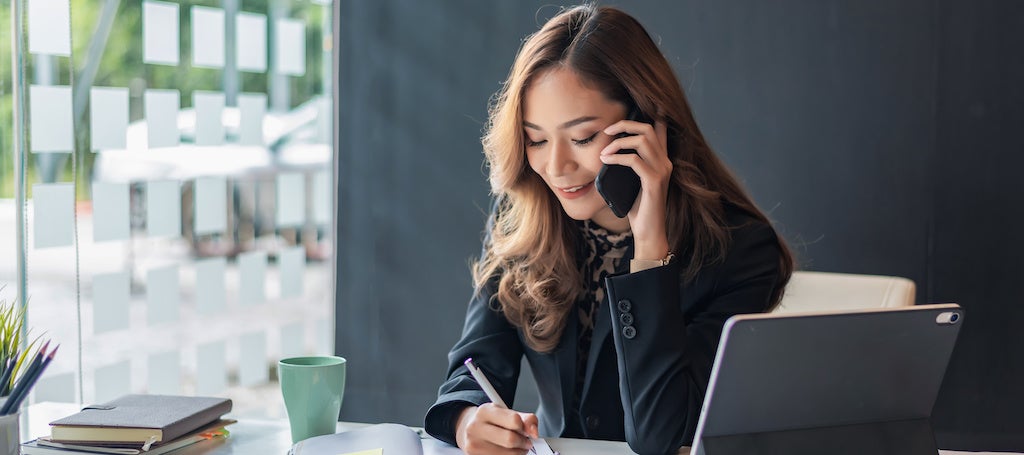 How do you know if fundraising is the right career choice for you? If you have these five key traits, fundraising may be a good fit for you!
---
"Fundraising is the gentle art of teaching the joy of giving."
Hank Rosso, Founder of the Center on Philanthropy and Author
---
Are you ready for a career change? No longer a source of shame or embarrassment, job-hopping (or career-building, as the folks at The Muse prefer to label it), is common and expected. But, fundraising? Though asking people for money sounds intimidating (and awkward) to many, it doesn't have to be.
Skills Are Important…
Successful fundraisers possess skills that are often transferable from other professions. While you don't need to have a background in sales or marketing to be an effective fundraiser, it certainly helps. The main thing is the ability to build relationships and rapport with a variety of different people, enabling you to recruit volunteers and donors. Other aspects of the job include managing donor accounts, making financial projections, managing multi-layered projects ranging from large campaigns to individual donor events, and most importantly, believing in and communicating the mission of the organization with passion and enthusiasm. The good news is that you probably already have many of these skills from past employment, volunteer work or internships.
…But Personality Matters More
In addition, don't discount the importance of personality traits when it comes to success as a fundraiser. While technical skills and past experience do factor into the hiring decision, personality traits are just as important and are carefully scrutinized by hiring managers. In fact, a crucial part of the hiring process is assessing whether a candidate possesses the requisite qualities and attributes to excel at fundraising.
So, what are some personality traits that are prized in the fundraising world? If you identify with the statements below, consider yourself a strong candidate for a successful fundraising career:
You Listen. You really tune in to what others are saying. Building relationships with potential donors is the heart of fundraising, and the best way to develop a rapport with others is to be a strong listener. Good eye contact, insightful questions and being engaged go a long way in building trust with potential contributors.
You Sparkle. You have great interpersonal and communication skills. You should be able to relate to many types of people including donors, board members, clients and volunteers; typically, those who are personable, inquisitive and truly interested in learning about others tend to excel in this profession. In addition, strong writing and public speaking skills are essential when you represent an organization.
You're a Natural Storyteller. You understand the power of emotion and know how to deftly weave it into a compelling story. Storytelling is a powerful fundraising tool to raise awareness, mobilize volunteers, build trust and so much more. Not only do they engage a strong emotional connection, well-crafted stories also move people to act.
You Embrace Data. You know that data is your friend and is critical for achieving desired results. While it's not necessary to obsess over the numbers, tracking data is important for fundraisers. By looking at data like historical giving amounts, you're able to make more informed and strategic decisions to drive even greater success.
You're a "never say die/bounce back" kind of person. Perseverance, resilience and determination describe you perfectly. Let's face it, as a fundraising professional, you'll be rejected at some point by prospective donors. Being able to shrug it off and not become disillusioned or demotivated after getting a "no" can be difficult, but a resilient, determined fundraiser will head back to the drawing board and come up with fresh ideas to raise funds.
Does it sound like your personality and strengths point to a career in fundraising? If so, UT Austin's Center for Professional Education Fundraising Certificate Program is a convenient, affordable way to develop, build and sharpen your fundraising skills. Offered as an online, self-paced program, the course provides specialized training by expert fundraisers with years of experience and provides the knowledge, tools and techniques to support your fundraising success.
---
Jan K. Orr is a Senior Marketing Coordinator for Extended Education Ventures at The University of Texas at Austin. She studied computer science at The University of Texas at Austin and holds an MBA from Oklahoma State University.
---
Learning and professional growth go hand in hand. For regular career insights and information on continuing education programs offered by UT's Center for Professional Education, subscribe to our monthly e-newsletter, It's Your Career.