By Andrew Forrester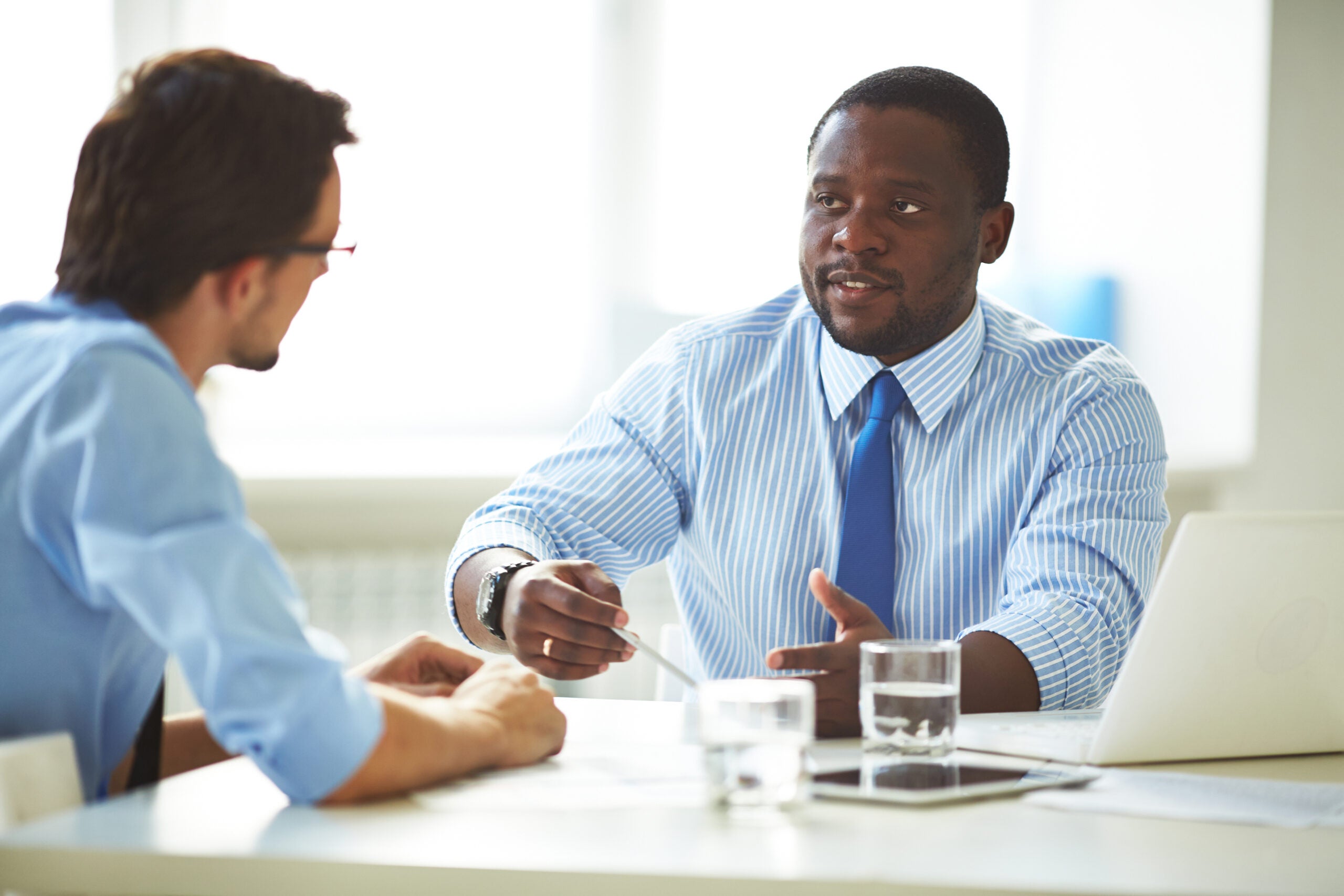 In an ideal world, discussing personal matters with your boss would be simpler. Realistically, different bosses will react in different ways, so you should plan next steps accordingly. Here are some questions to ask yourself before you open up to your boss about your personal life.
---
"Navigating the delicate balance between self-disclosure and privacy in the workplace is vital to fostering meaningful and productive relationships."
Mike Horne, Leadership Coach and Consultant
---
The death of a loved one. An aging parent's illness or a personal health scare. A looming divorce or a mental health concern. When going through some sort of major personal issue, your attentions will be necessarily divided. Instead of going about your routine as usual, now you're taking an impromptu trip to the hospital, planning a funeral or meeting with a lawyer or therapist. It should be no surprise when things you're normally on top of start slipping through the cracks. Friendships, housework, and yes, of course, work.
More than likely, there will come a pivotal moment when you ask yourself, is this something I should tell my boss? In a perfect world, this question would be a simple one. In a perfect world, we would all have radically humane and understanding bosses who operate with a light touch, offering just the right amount of sympathy or empathy or benign neglect—whatever's needed in each case.
We don't live in a perfect world, and what's true for some bosses and some jobs may not be true for others. So here are some questions to ask yourself before pulling back the curtain on your personal life with your superior.
Is This Going to Affect Your Performance?
Knowing how others perceive you and your professional contributions can be difficult in the best of times. Seeing yourself clearly in a moment of great crisis is doubly difficult, but it's vital that you do your best to take a step back and think, will this personal issue affect my performance at work?
It's possible that the answer is a firm no. Perhaps work is a respite in a difficult time, or maybe you just have one of those brains that thrives on compartmentalization. If that's the case, you should not feel compelled to open up with your boss. Your life is your life and holding that line between the personal and professional can be a meaningful step towards protecting both your mental health and your professional image.
If, however, the answer is a firm yes—my performance will suffer—determine which areas of your day to day will be affected most. Perhaps it's only an issue with time, and you'll need a little flexibility with your comings and goings. Maybe you'll need to prep for the eventuality of a funeral. Maybe you just foresee needing to take a beat from time to time, siloing yourself in your office for a breather when your life beyond the office catches up with you. Tell your boss this. Manage their expectations even as you manage your own and make that ask more manageable in the process.
Can You Catch Up on Your Own?
Maybe your answer to the first question was a maybe. Your work might be affected by your personal issues. Your next question should be, can I manage? If I fall behind, can I catch up on my own? Every workplace and every worker experiences natural undulations in productivity and effectiveness. Some months are better than others. If this moment feels more like a blip than a saga, it might be best to white-knuckle things for a bit, until the storm passes. If you're entering a life-altering phase without a foreseeable end, you owe it to your employer and to yourself to be honest and realistic about how the next few weeks or months will look.
What's Your Boss's E.Q. Like?
All of this is moot if you have a boss with a demonstrable history of kindness, understanding and a natural tendency towards empathy. Perhaps you've seen how they have accommodated your colleagues in similar circumstances. Perhaps they've just asked you how you're doing and really meant it. You are not taking advantage of your supervisor if you answer good faith questions like these honestly. Rather, you're giving them a chance to be a good boss who looks after their employees.
Now, if your boss has the emotional intelligence of a plank of wood, well, that's a different story. Once again, your life is your life, and you never have to disclose what's going on behind the scenes, especially when it comes to issues like mental health or a divorce or separation. At least, you never have to do it alone. A better option might be to start with HR, ask their advice and take steps accordingly. It can be valuable to approach your boss with supports already in place, so that you know what your rights are and what's typically expected in situations like yours. More than likely, your boss will be understanding (that is, after all, their job), but it never hurts to go in prepared.
What Do I Really Need?
In any of the above scenarios, it's important to be clear about what you actually need. Again, it can be really difficult to see clearly in moments like these. During times of struggle, coming up with a basic meal plan for the week can be overwhelming, much less planning for what you need in a professional setting. But doing that hard work early on will pay off in the long run.
Maybe you don't necessarily need anything from your boss beyond awareness and a little bit of grace. Maybe you need three weeks off and assurance that you'll be able to pay your medical bills. It is far better to be clear and upfront now than it will be to surprise your boss later on down the road, or worse, suffer through a difficult time with unmet expectations and needs that were yours for the asking.
Situations like these are vulnerable and admitting your need for help can make them seem even more so. But know this: you deserve it. You have actual legal rights as an employee, which is what HR is for, but you are also just a person experiencing typical being-a-person things. It is normal and necessary for our work lives and personal lives to intersect from time to time. Your boss should know this, and in fact, responding to issues like these is part of their job. Though it may not feel natural, let them help you for a change. It's all part of being human.
---

Andrew Forrester is a writer whose work has appeared in Parents Magazine, McSweeney's Internet Tendency, and elsewhere. Andrew also teaches English and creative writing in Austin, Texas, and has a Ph.D. in English literature from Southern Methodist University.
---
Learning and professional growth go hand in hand. For regular career insights and information on continuing education programs offered by UT's Center for Professional Education, subscribe to our monthly e-newsletter, It's Your Career.