3 Questions to Ask Before Taking the Plunge
By Laura Stevens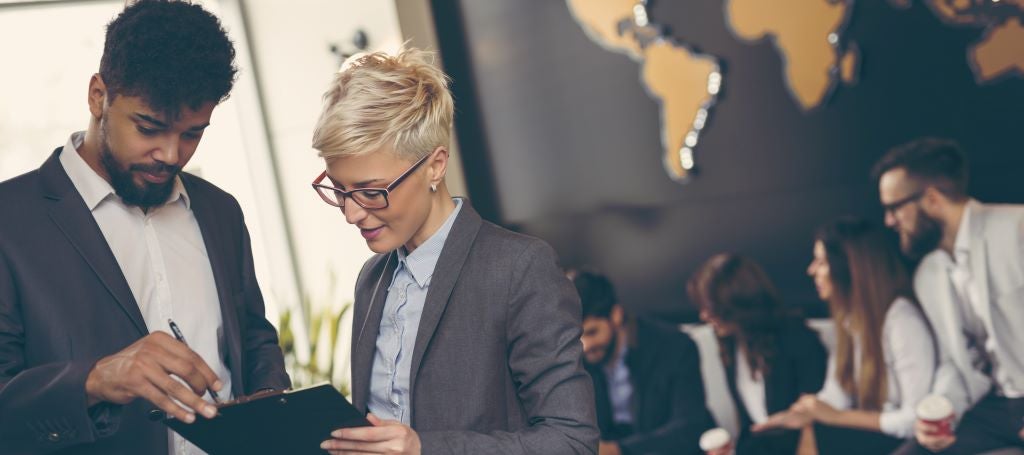 Consulting can be an exciting career path, but it is not the right fit for everyone.
---
"My greatest strength as a consultant is to be ignorant and ask a few questions."
Peter Drucker, Austrian-American management consultant, educator and author
---
Regardless of where you are in your career, the thought of forgoing the nine-to-five grind to focus on your area of expertise and maintain a better life-work balance has probably crossed your mind a time or two. For many, that daydream has become a reality, particularly since the outbreak of COVID-19, which forced the entire world to stay home and made it automatically acceptable to work not only from your place of residence, but from almost anywhere you please. There are other aspects of consulting, however, that may not suit your needs, so before you jump in head first, ask yourself the following questions.
1. Consultant or contractor?
While both typically sign some type of binding agreement that defines the work, terms of service and compensation, the line between consultant and contractor can become blurred with regard to who does what. In general, a consultant will have a specific area of expertise and provide professional advice or services related to that expertise. They are expected to come up with solutions to challenges the organization is facing. On the other hand, contractors are usually hired to perform work at a fixed rate of pay. They may or may not have an area of expertise, but they have the skills necessary to complete the task. The roles do not have to be mutually exclusive, however, as a contractor could switch to a consulting role and vice versa.
2. Are you a problem solver?
If you enjoy focusing on complex problems, analyzing situations and thinking outside the box, then you would probably enjoy consulting. One of the most common traps that companies fall into is not being able to see their own problems clearly. The consultant is an expert and an outsider, or in other words, a knight in shining armor with a fresh perspective. Predicting future problems and devising long-term strategies are also part of the consultant's repertoire. The consultant isn't inclined to say, "We've always done it this way," because he or she is a logical, critical thinker with a vivid imagination.
3. Are you an effective communicator?
Communicating your expertise and applying it are two distinct actions that further underline the difference between consultant and contractor. The consultant must have excellent communication skills in order to relay his or her expert advice and services to the client. And remember, listening is half of communicating. Relating to the clients, giving and receiving feedback, and distinguishing between what the client is saying versus what they mean, all require exceptional listening skills. Regardless of your area of expertise, communication skills will be essential to your consulting role. These include written communications, presentation skills, public speaking skills and other types of communication. If you're looking to enhance your expertise in this area, UT's Center for Professional Education offers a range of communications courses, as well as a program to earn a Communication Skills for Professionals certificate.
The future looks bright
While some of the more general areas of consulting expertise include business management, marketing, engineering, technology and finance, there are endless niche specialties that continue to grow as more companies catch on to the advantages of hiring independent freelancers. Among these areas are cyber security, human resources and social media. Green living and environmental consulting have also become popular.
Freelance consultants and contractors have seen a significant uptick in business thanks to wider acceptance of remote work and the newly recognized advantages of outsourcing. It appears to be a lasting trend, with an article from the Harvard Gazette suggesting that as companies look at how to outsource work previously performed by their employees, they should also revise their entire business models to include a "talent-fluid future." Opening up to more flexible workforce models and embracing the new normal are promising signs for aspiring consultants who are ready to take the plunge.
Laura Stevens is a marketing communications writer and content strategist. She holds a bachelor's degree in journalism from The University of Texas at Austin.
---
Learning and professional growth go hand in hand. For regular career insights and information on continuing education programs offered by UT's Center for Professional Education, subscribe to our monthly e-newsletter, It's Your Career.