By Sandra Kleinsasser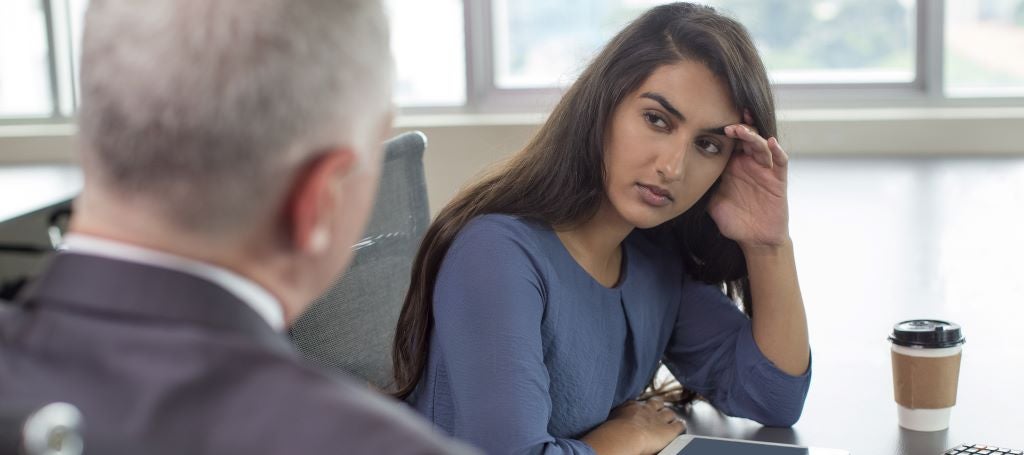 If you're struggling to figure out the next step in your career, seeking a promotion may seem like a no-brainer—but a lot of forethought should go into how, why and even IF you should apply for a promotion.
---
"Promotions do not guarantee joy."
DeAnne Pearson, M. Ed., A.C.C., Career Coach and owner of Deliberate Careers
---
Standing near the bottom rung of the career ladder? You may be eager to scramble for any promotion. Is it the right step, though? Taking time to do your homework will answer that question and improve your chances of success.
"Promotions do not guarantee joy," says career coach Deanne Pearson who has spent more than 20 years helping professionals and job seekers take charge of their careers. "If you don't understand what you want and why, it will be difficult to stay personally motivated and difficult to promote yourself."
Pearson, owner of Deliberate Careers, shared the story of a client who rose to the top at her nonprofit agency – only to discover that happiness and satisfaction were still missing.
"I coached Alice (not her real name), who wished desperately to run the nonprofit where she was a middle manager. She wanted more control, more leadership. She didn't like the pressure. Even parties felt like work.
"She was focused on a promotion as the sole solution.
"Guess what? Alice was promoted to director. She did a great job! She made a difference. But a month into the new position she realized that she was not happy. There were more unpleasant tasks and more pressure. She eventually left for an entirely different career."
Don't chase a promotion for its own sake. Use this checklist to help you understand what you want, how to state your value and how to enlist your boss.
1. Start with YOU
"Think about what you want and WHY," says Pearson. "Understand what makes you happy and how a promotion fits in your picture."
Many people make the mistake of equating a promotion only with pay, but it might mean:
A new title. Valuable for leverage or recognition in your industry.
More money.
A title AND money.
New skills, responsibilities and leadership opportunities.
Now is the time to have an honest look at what makes you tick and what you are asking for. Ask: "What makes it worthwhile to me?"
2. Give and take
"A promotion calls for an exchange," Pearson explains. What are the costs and rewards?
Consider that a promotion will change your day-to-day work in ways you might not have imagined. Will you work more hours? Cover more shifts? Be required to travel?
Are you a technical person who will have to shift to a people-oriented (management) role? Or a people person who needs more technical training?
How will you get the professional development you need? What is the cost and time required?
3. State your value – the elevator pitch
How does the company see you? Are you the best candidate for the promotion? Your value is based on what you do, the deliverables, that solve the problems recognized and valued by your company, Pearson says. Make a list of what you can deliver now and in the future position. Be able to promote yourself in writing and in person. This elevator pitch is hard, so practice.
Try starting with these questions from Pearson's toolbox:
What do you do?
What result can you deliver?
How does it solve a recognized problem?
How can you measure or prove your past successes?
4. Talk to the boss

Asking for feedback can be awkward or uncomfortable, but your boss is a valuable resource. Let her know that you are seeking a promotion and are open to advice.
Try asking this: "What would it take for me to be considered for a promotion in the next six months?"
Follow up with an action plan based on her response.
Pro tip: If you and the boss have identified skill gaps or training that you need, ask for a stipend or time off for training. Two courses to consider are Making the Transition from Employee to Manager and Managing and Supervising People.
Remember, the company considers you an asset and professional development is cost efficient.
Terrific tips! But it didn't work. Now what?
Sadly, no promotion is guaranteed. Company timing may not allow it, or you may not be the best fit.
Prepare for next time or buckle up and use what you have learned to find a better job elsewhere.
As coach Pearson sums it up: "If you can't grow, it's time to go."
---

Sandra Kleinsasser is an independent writer/editor and former Executive News Editor at the Austin American-Statesman.
---
Learning and professional growth go hand in hand. For regular career insights and information on continuing education programs offered by UT's Center for Professional Education, subscribe to our monthly e-newsletter, It's Your Career.