By Liz Carmack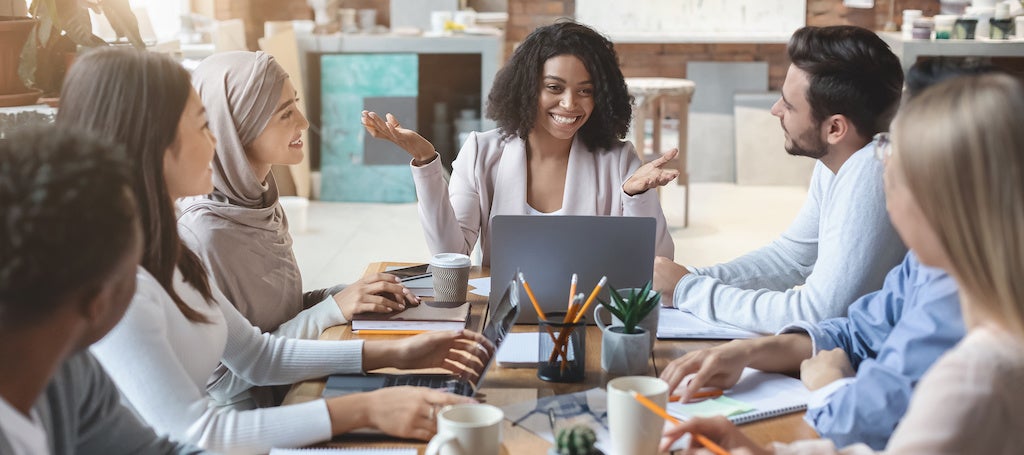 The best managers understand their employees' strengths and match them to the right assignments. This strengths-based talent management approach boosts job performance and employee satisfaction.
---
"Too many companies waste time trying to eliminate their employees' weaknesses when, in fact, they should concentrate on developing their strengths."
Marcus Buckingham, English author, motivational speaker and business consultant
---
Each of us has inherent strengths. Maybe analytical thinking or emotional intelligence come easily to you, or you have a knack for numbers, or maybe you're an ever-curious, life-long learner.
Smart managers work to understand employee strengths then try to match those with work roles that suit them best. Called strengths-based talent management, this approach helps unlock employees' motivation, and helps them perform better and feel deeper work satisfaction.
According to the Harvard Business Review and Gallup Organization researchers Marcus Buckingham and Donald Clifton, when managers acknowledge and improve employees' strengths instead of criticizing their weaknesses, they help them reach their highest potential. Organizations that manage this way can save money and reap other efficiencies because they stop wasting time and funds on professional development courses that try to turn employees into something they are not.
Speaking from experience, I've attended training that tried to whittle off the edges of my square peg self so I could fit into a round hole, but I always walked out the same square peg. I remember taking a days-long technical writing course when I worked for an environmental agency. Frustrated that I didn't have the analytical aptitude and love of data to turn out dry air quality monitoring reports, I questioned my abilities and worried about my job security.
As a manager, you can do better for your employees and your organization. Follow these tips to get started.
Match the Right Roles With the Right People
Work to truly understand your employees' qualities—both strengths and weaknesses—by spending time with them. Notice the roles your employees enjoy and perform easily and which ones they struggle with or avoid. Ask them, "What do you think you excel at, and do you have the opportunity to do that every day?" Listen closely to their responses.
As executive career transition coach Susan Peppercorn writes in a recent article for the Harvard Business Review, "The most effective managers respect and care about their employees by knowing them as individuals … "
Use strength assessment tools. Here are three:
Gallup CliftonStrengths Assessment – An extensive test based on years of research by educational psychologist Donald Clifton.
DISC Personal Assessment Tool – A science-backed strength assessment that is widely used in business settings. This free version is from the Open-Source Psychometrics Project.
VIA Survey of Character Strengths – A free, 15-minute self-assessment that measures 24 character strengths, which fall under six overarching categories.
Next, truly understand the nature of the work performed by your team and consider the strengths required do so. For instance, if you need someone to start a new program from scratch, perhaps you'd best assign it to an employee proven to be creative and innovative, and who can problem-solve on the fly.
You may need to reconfigure existing positions and swap job duties in ways that best match your team members' strengths. This can be difficult and requires working closely with your employees to ensure the best fit.
Support Staff With Training, Coaching and Mentoring
Once you understand your employees' strengths and match them to the right roles, invest in targeted training. Choose professional development that will polish each team members' strengths.
Coaching and mentoring may also be necessary to help staff get up to speed in new roles and meet new challenges. Need help to become a better coach? Take the Coaching as a Leadership Strategy course offered by the UT Center for Professional Education.
Don't wait too long to better understand and harness each of your employees' best talents. If you don't, they might take them elsewhere. It's no secret that an employee whose skills and abilities are not fully appreciated and used will move on, which is true now more than ever. During the current Great Resignation, people are revaluating their livelihoods and seeking jobs that allow them to excel at what they do best. With strengths-based talent management, there's a good chance you can help them do just that – in your organization.
---

Liz Carmack is an award-winning writer, editor and author of two nonfiction books published by Texas A&M University Press. She has worked as a communications professional for almost four decades.
---
Learning and professional growth go hand in hand. For regular career insights and information on continuing education programs offered by UT's Center for Professional Education, subscribe to our monthly e-newsletter, It's Your Career.