By Anne Evenson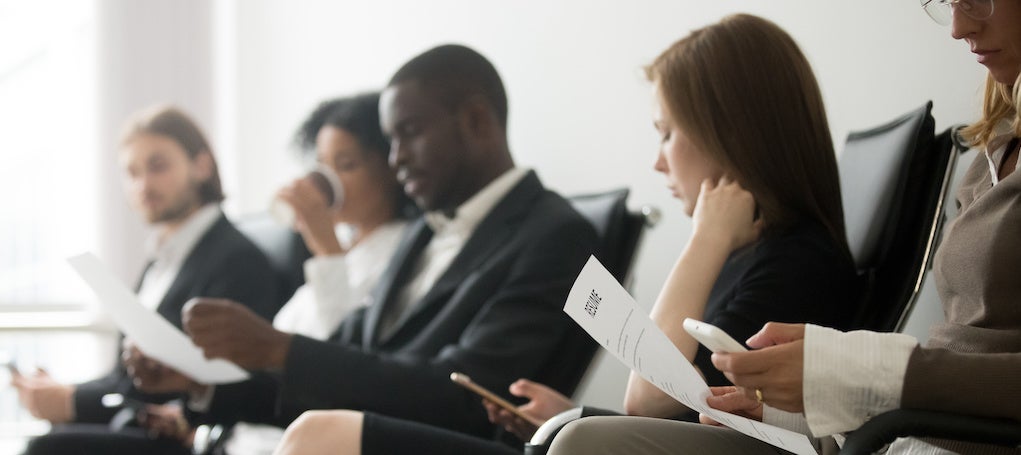 Taking a leave of absence doesn't mean you won't be able to rejoin the workforce when you're ready. You can make a successful reentry if you know your strengths and work to enhance your skillset.
---
"Do not wait until the conditions are perfect to begin. Beginning makes the conditions perfect."
Alan Cohen, Life coach and author of 27 popular inspirational books
---
Returning to work after a prolonged absence is quite common. Caring for a loved one, raising children and recovering from an illness or accident are all things that most people encounter at some point in their lives. Whatever the cause, many people will likely face this challenge eventually. While it can certainly feel daunting, strategies and tactics are available to ease this transition back into professional life. Discover how to evaluate your situation and identify and obtain the necessary skills and experience to rejoin the workforce successfully.
Assess Your Skills & Strengths
Begin by assessing your current life situation and your employment needs and desires. Are you looking to return to a familiar role or something new? Once you've determined the best path forward for your professional future, make a thorough inventory of your skills, strengths, experience and education. List hard skills like degrees or certificates, proficiency in other languages, software and other knowledge or training you've acquired. Remember to include soft skills like collaboration, communication, empathy, time management, creative thinking and active listening.
Determine What You Need to Succeed
Now that you've identified the role you want to pursue, it's time to research the skills, experience, and education or training you'll need. If you're headed in a new direction and aren't sure what that looks like, one place to find this information is in job postings. Many postings list preferred and required qualifications for a particular position. For example, an entry-level marketing specialist position may require a four-year degree or equivalent work experience in marketing or a similar field. Under preferred qualifications and skills, the ideal candidate should have expertise in social media marketing, content creation and analytics.
Another way to identify the necessary skills and experience you'll need is to ask people who work in your desired field what they do every day. Inquire about their education and experience. I bet they'll be happy to share how they got where they are today. If you're returning to a post you held previously, you'll want to consider how long you've been gone and how things have changed in your absence. If your job involves any technology, chances are things have shifted significantly.
Acquire the Necessary Skills and Experience
Whether you're returning to a previous role or heading in a new direction, you'll probably need to skill up and get some experience. If you're starting over in a new field, you may need to enroll in some professional development courses, earn a certificate or pursue other education. If you're unable to work and go to school simultaneously and money is tight, consider applying for scholarships and other financial aid opportunities.
Even if you have the required education, many organizations still require some experience. A great way to gain new skills and experience is through internships, volunteering, entry-level positions, and part-time or freelance work. If you're planning to return to your previous career but need to learn the latest software, all kinds of professional development training are available to help you get up to speed.
Prepare for Take-Off
Now it's time for some final preparation to ensure a smooth transition. Start your job search by focusing only on the positions that are a good fit for you and match your current interests and values. Understand what you want out of a new position and target your job search accordingly. You will decrease job hopping chances and increase your satisfaction in your new role.
Take time to prepare yourself mentally. If you've taken an extended career break, returning to work may be a bit jarring. You'll have a new routine, new responsibilities and new people to interact with every day. Resume professional habits like going to bed and waking up early. Engage with others in your field on LinkedIn and at networking events. Develop an elevator pitch so you'll be ready to promote your best self at any time.
Finally, update your resume and prepare to interview. If you have a substantial gap in your work history, consider creating a functional resume in addition to a chronological resume. Functional resumes emphasize your skills, abilities, and academic achievements and how you've used them successfully in your career. They still include a chronological work history section, but it is generally brief and listed below your skills, abilities and educational achievements. Some employers will require you to use one specific resume format, but use a functional resume to show yourself in the best light if you have the option.
When you're preparing for an interview, you'll want to be ready to answer any questions about the gap in your employment history. If your absence was related to caring for a loved one or an illness, you can share that information but don't feel you need to go into too much detail. If the purpose of your career break was to travel or explore other paths, then you may need to explain more thoroughly how you spent your time. An employer may want to fully understand your situation to decide whether you're a good fit. This tactic can work in your favor if you can show that you learned a lot of new skills. Now is also a great time to talk about any volunteer programs, freelance work, or training and education you completed during your break.
Sometimes a career break is unavoidable and can even be a positive thing. People live and work longer, so it's become commonplace for many to take time away to study or travel. As our society becomes more focused on health and wellness, employers are more receptive to employees taking leave to recover from an illness or care for a family member. There's a great deal more to life than work. Even if your time off wasn't what you anticipated, remember that it was all part of your journey. Stay positive and follow these steps to streamline your return to work, and you'll be back in the saddle in no time!
---
Anne Evenson is a native Austinite and a proud Veteran's spouse with over 20 years of marketing, communications and program coordination experience in the public, private and nonprofit sectors. She is also a sculptor, jeweler and all-around dabbler in the arts and loves to help military-connected individuals discover their inner creativity.
---
Learning and professional growth go hand in hand. For regular career insights and information on continuing education programs offered by UT's Center for Professional Education, subscribe to our monthly e-newsletter, It's Your Career.