By Anne Evenson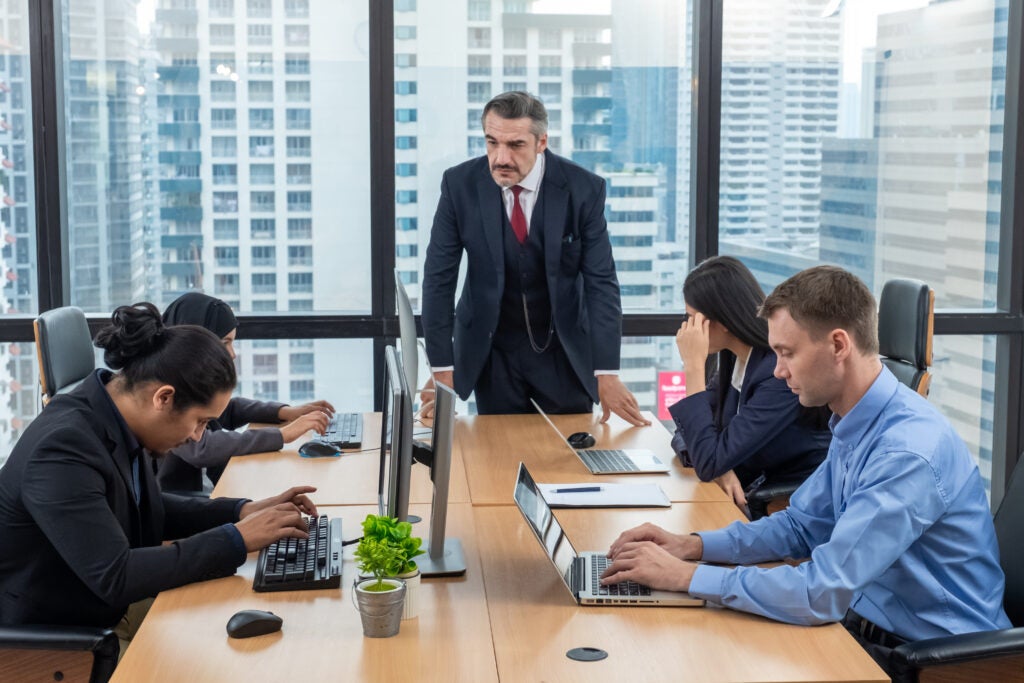 The impact of a toxic boss can go beyond the job you had, potentially leaving you with residual damage. Here are some steps you can take to start healing and get your career back on track.
---
"Leaders who don't listen will eventually be surrounded by people who have nothing to say."
Andy Stanley, Author and Pastor
---
I'm sure you've heard the saying, "People don't leave bad jobs; they leave bad bosses." Unfortunately, you may be one of the millions of workers with the experience to back that adage up. Toxic supervisors don't just drive talent away; they can do real, lasting damage to the employees they abuse. For someone leaving this situation, getting away from their toxic boss by leaving the company is only the first step to recovery. Let's discuss what constitutes harmful behavior, how to keep your dignity intact when leaving and other techniques you can employ to heal, regain your confidence and get back on track in your career.
Toxic Behaviors and How They Harm
A toxic boss is a supervisor who demoralizes and damages the people who work for them using various tyrannical tactics and strategies. They destroy morale, hinder retention, sabotage collaboration and diminish the workplace culture. Employees who work for these consistently terrible managers become disenchanted and disengaged, which decreases their sense of belonging and deprives them of autonomy and purposefulness.
Toxic behaviors include:
Not listening.
Talking over people.
Micromanaging.
Not supporting development.
Fostering insecurity.
Having unreasonable expectations.
Engaging in abusive behavior like yelling or swearing.
When your manager doesn't actively listen to your observations, opinions or suggestions, they dismiss you and your ideas. Constant rejection over time can be very destructive to your self-esteem and confidence.
Persistent micromanaging indicates a lack of trust even after demonstrating your capability and accountability. This trademark feature of toxicity is also evidence that your supervisor has control issues, often resulting in them questioning your ideas or opinions or even becoming aggressive as they attempt to assert their power over you.
Failing to foster growth is a classic hallmark of a toxic boss. They demotivate their subordinates by not encouraging professional development and demanding that they stay in their lane. This persistent monotony can make any job feel repetitive and tedious.
Suppose your supervisor routinely makes you feel insecure by threatening your job security or making you feel like you can never safely express your thoughts or opinions. Using fear to motivate you to achieve your goals can diminish your sense of belonging and connection with your colleagues and the organization. The constant uncertainty of not feeling physically or psychologically safe at work can be incredibly stressful and cause rapid burnout.
And, of course, these are just some of the characteristics of a toxic boss; sadly, we've all probably experienced an infinite number of variations of this behavior. My last toxic supervisor was manipulative, aggressive, dishonest, had wildly unreasonable expectations and was not afraid to take all the credit for someone else's work or ideas. One moment she was kind and supportive, and the next berating me for not doing exactly as I was told or gaslighting me. This daily barrage of toxicity was exhausting and caused such intense anxiety that I didn't feel safe at work, affecting my mental and physical health.
Track your Accomplishments
If you don't track your professional accomplishments consistently, look back through emails, your calendar and meeting notes to build a solid picture of your achievements, past and present, and all the milestones you've reached. Use performance measures such as financial goals you met, tasks and projects you completed and awards you received. Be sure to include less quantifiable things like difficult situations you navigated and times when you overcame obstacles and exceeded expectations. This catalog will help you feel better and simplify updating your resume.
In my last position as a marketing specialist, I created a Google calendar to manage my content deadlines, project schedules, events and meetings. I used our CRM's marketing component to track analytics and outreach efforts and briefly logged my daily activities in a career journal. This data not only helped me look back on my achievements with pride but was also evidence of my commitment to my professional objectives to anyone who questioned my work ethic.
Champion Yourself
There's much truth to how we think about things that can shape our future. Manifest your destiny by taking charge of your story. Jot down the challenging moments you experienced with your boss, the good choices you made, and the skills you gained despite their toxic behavior. Acknowledge your core values, how you stuck to them, and how they're helping you move forward. Remember that you ultimately have control and that things happen for you, not to you. If it helps, tell your story to a handful of people to embed this belief within your mind, heart and soul, and then move on.
I stuck up for myself with my last toxic manager by adhering to my core values of truth, fairness and compassion for myself and others. I knew that no matter how angry or abusive she was, I couldn't allow her to damage me anymore. Though this ultimately cost me my job, I could move forward with dignity.
Allow Only Positive Self-Talk
If you've been exposed to a toxic supervisor for any length of time, chances are your inner voice has developed some negative thought patterns. Though this is a natural result of harmful experiences, it's critical to be aware of any emotional self-harm and turn it around as soon as possible by replacing it with positive messages that boost your self-esteem.
While recovering from my toxic boss, I had an extremely competent therapist specializing in cognitive behavioral therapy. She taught me how to avoid passively allowing negative beliefs to invade my brain but rather challenge their veracity at every opportunity. Like anything, this behavior modification took practice before it became a habit, so I had to stay vigilant.
Allow Yourself Time to Heal
To avoid bringing all this baggage to your next job, permit yourself time and space to grieve so you can let stuff go. It's important to recognize and acknowledge that the harmful behaviors perpetrated by your toxic boss were undeserved. Recalibrate your internal compass by doing personal growth work that involves exploring your values, identity, talents and potential.
Consider mindfulness and relaxation practices like meditation to explore your dreams and aspirations and gain a new perspective. Calming your mind can help you regain the peace of mind you lost when your boss made you feel like you were never on solid ground. By processing your emotions, you can reunite with your strengths and personal power to revive confidence, intuition and direction.
Immediately after I left my position, I found it challenging to be kind to myself. This emotional muscle had atrophied while working for a toxic supervisor. I needed a short time to retreat and lick my wounds, so I took a short time for self-care. I did yoga, relaxed by the pool, read some excellent books, and practiced meditation. This quiet time allowed me to process my feelings, heal and move on.
Invest in Yourself
Remember your value as you catalog your skills, experience, and abilities. If you need to talk with friends, family or colleagues to reinforce this notion, then do so. Connect with people who support you and wish you well to vent and seek emotional support to move from victim to survivor. Contemplate beginning new projects, pursuing continuing education or starting new hobbies to restore confidence in yourself and your abilities. Consider investing in a mental health professional to help you navigate your experience and plot a course for a happier, healthier future.
When recovering from my toxic boss, I was fortunate to have the emotional support of a caring husband and loving friends and family. They reaffirmed my talent and worth back to me, and with this encouragement, I felt confident enough to start a freelance marketing business and return to school. I know it's easier said than done but try not to let yourself become jaded by this experience. Instead, focus on being the opposite kind of person to your toxic boss. They may have failed you, but you don't have to let others down because of that. Helping and elevating others can create a new unwavering self-confidence that will propel you into your brightest future.
---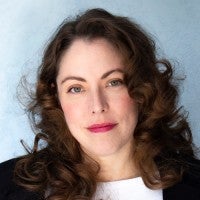 Anne Evenson is a native Austinite and a proud Veteran's spouse with over 20 years of marketing, communications and program coordination experience in the public, private and nonprofit sectors. She is also a sculptor, jeweler and all-around dabbler in the arts and loves to help military-connected individuals discover their inner creativity.
---
Learning and professional growth go hand in hand. For regular career insights and information on continuing education programs offered by UT's Center for Professional Education, subscribe to our monthly e-newsletter, It's Your Career.