By Liz Carmack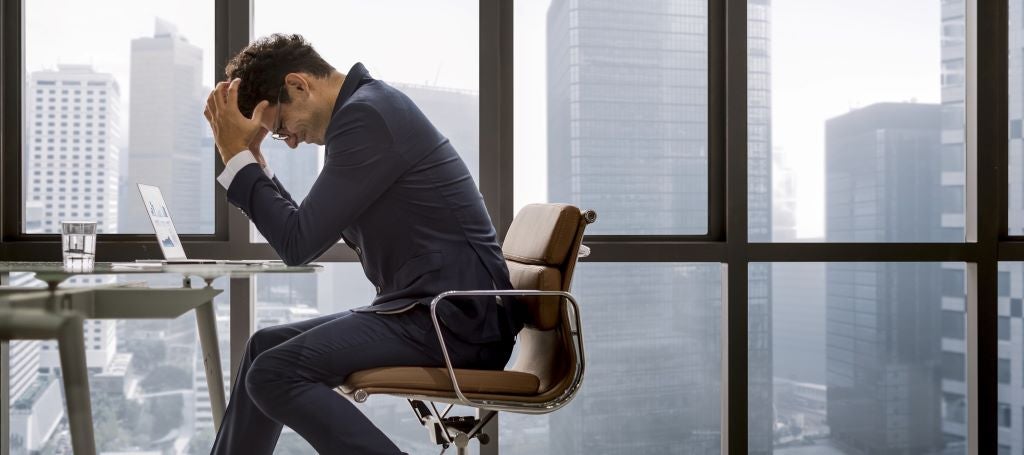 Mistakes are inevitable, but how you behave in the aftermath of a work-related flub can make or break your professional reputation.
---
"Mistakes are always forgivable, if one has the courage to admit them."
Bruce Lee, Hong Kong American martial artist, actor, director and philosopher
---
Making a big mistake at work can be embarrassing and frightening. You may worry that you've damaged your hard-earned reputation or, worse yet, that you will be fired.
I've been in this uncomfortable position. When I was working as a communications specialist for a nonprofit, I helped roll out a targeted communications campaign to support our legislative agenda. I was supposed to release the cornerstone piece, a testimonial video that featured a high-profile customer, on our social media channels at a particular time and date. I got distracted by a last-minute project with a quick turnaround and never scheduled the video posts. When I remembered—two days later— I felt like hiding under my desk.
One of the hardest things I've ever had to do in my professional life was face my intense embarrassment and my fear of losing a job I loved by telling the legislative director what I'd done (or specifically, what I'd NOT done). I apologized. He and my boss were upset and disappointed in me, but I wasn't fired.
Because I took responsibility for my actions and worked to regain their trust, my reputation survived, and I kept my job.
Should you find yourself in a similar position, you might consider keeping quiet and hoping no one will notice. Don't. Instead, consider taking these steps to help you recover and even thrive.
Take Responsibility and Apologize
As soon as you learn about your blunder, tell your boss and anyone else affected. Communicate face-to-face if possible. Don't take the easy way out by waiting, hoping it won't be discovered. Don't make excuses or push the blame off on someone else because you're worried that you'll be fired.
As painful as it may be, own up fully to your error. Let your boss and the affected parties know you are sorry and that you will work to ensure it doesn't happen again.
If you don't quickly take responsibility for your actions, the hole you're in will deepen, and your behavior will communicate to others that you lack honesty and integrity.
Examine What Happened
Examine your mistake and identify what led to it. Did you rush through your work when you should have paid attention to the details? Did you act based on an assumption that turned out to be incorrect? Did you skip a step in a process because you thought it wasn't important? Did you let another project distract you, as I did? Maybe your bad attitude about a project or a coworker led to the error.
Sometimes our bad habits and attitudes are hard for us to face, but our work products and relationships will improve if we take a clear-eyed look at ourselves and deal with these issues.
Work to Win Trust
In The Seven Habits of Highly Effective People, businessman and educator Stephen Covey described trust in relationships as an "emotional bank account." Your big mistake will take a significant withdrawal from the emotional bank accounts you have built up with your boss and any affected coworkers or customers. But you can work to rebuild those accounts and restore their trust by making deposits.
You can make deposits several ways. Own up to your mistake. Explain how you will improve your work to avoid a similar situation. Illustrate your dedication to your team and your organization by following through on your promises. Anticipate problems and work to prevent them to keep projects on track. Pitch in to help your team members when they need it.
By delivering on your commitments and being honest in your work relationships you will continue to rebuild your emotional bank accounts and regain any trust you've lost.
Don't Dwell on It
Once you've taken responsibility for your mistake, move on with no drama. There is no need to grovel or keep reminding everyone weeks after the event how sorry you are.
Don't dwell on your initial worries about losing your job; instead, focus on improving your performance while tackling your current work projects and preparing for challenges ahead.
You've most likely been given an opportunity to recover and move on. Don't waste that gift by living in the past.
Be Grateful for Your Mistake
This might sound strange, but as painful as it is to make a big mistake at work, it can also be a blessing.
As you recover from your error, approach the situation as an opportunity. Use it to demonstrate to your boss and coworkers that you produce quality work and that they can count on you. Consider the situation a wake-up call for self-reflection and growth.
If you handle your flub-up correctly, you'll grow professionally and be better prepared to recover the next time you make a mistake. And chances are, there will be a next time. After all, no one is perfect.
---

Liz Carmack is an award-winning writer, editor and author of two nonfiction books published by Texas A&M University Press. She has worked as a communications professional for almost four decades.
---
Learning and professional growth go hand in hand. For regular career insights and information on continuing education programs offered by UT's Center for Professional Education, subscribe to our monthly e-newsletter, It's Your Career.