By Anne Evenson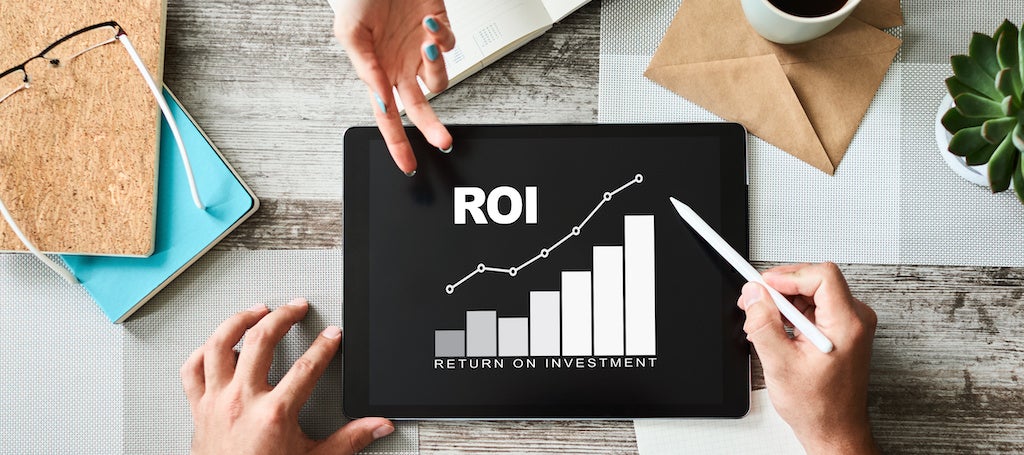 Gaining new skills and expanding your knowledge base can be significant factors in your career advancement. Here's how you can convince your employer to support your professional development.
---
"One quality of leaders and high achievers in every area seems to be a commitment to ongoing personal and professional development."
Brian Tracy, Canadian-American motivational public speaker and self-development author
---
As technology and best practices evolve at breakneck speed, our working world becomes more competitive every day in every industry. As a result, both new and experienced professionals need to keep honing their skills and expanding their knowledge to further their individual career growth and contribute to organizational success. Unfortunately, despite all the evidence to the contrary, some managers and leaders perceive professional development as an obstacle or liability. If you find yourself in this situation, don't despair, there are specific tactics and strategies you can employ to encourage your supervisor and organization to support your professional development.
Benefits of Professional Development
Whether you're earning a license, designation or certification that's a prerequisite for your job or attending a workshop or conference to stay updated on current trends, continual learning will always help you and your organization. For example, industry newbies and seasoned professionals will benefit from exposure to new concepts, ideas and perspectives while gaining expertise, which often leads to increased motivation, confidence and credibility. Professional development is also essential for career advancement, increased earning potential and expanded networking opportunities.
Employers also benefit from offering continuing education to their employees. Professional development opportunities lead to increased employee engagement and job satisfaction resulting in higher employee retention rates. Companies that offer or require professional development demonstrate greater organizational competency and attract more in-demand candidates. Professional development also promotes employee growth within organizations, allowing companies to scale successfully and remain competitive in the market.
Professional Development Myths
Undoubtedly there are many reasons why some individuals or organizations oppose continuing education for their employees, but these are some of the more common justifications:
Myth #1: Employees will take what they've learned and leave for another job. Some employers fear that an investment in continuing education will result in employees using their new knowledge and skills to negotiate a higher salary with a competitor. In reality, employees are less likely to leave when offered practical, high-quality educational opportunities they can use to excel in their current role.
Myth #2: Any break in production, work processes or sales will result in revenue loss. Many businesses worry that pulling employees out of the office or field will lead to decreased productivity that isn't worth the outlay of resources. On the contrary, research shows that every dollar invested in professional development results in more revenue through increased efficiency, greater productivity and proficiency and a more competitive workforce.
Myth #3: There aren't enough resources to support professional development. Even in organizations where learning and development are top of mind, leadership can feel constrained by limited budgets, time constraints and small teams. The Association for Talent Development (ATD) gathered data from over 2500 companies and discovered that organizations that offered professional development had a 24% higher profit margin than those that didn't spend on training.
Myth #4: There's no measurable return on investment (ROI) for professional development. In most cases, this is simply a failure to understand how to measure ROI. The most successful companies know that the ROI on high-quality professional development is invaluable. Therefore, they prioritize professional development and offer employees ways to channel their newfound knowledge into creativity and innovation, thereby strengthening the organization.
Choose the Best Program
To choose the right professional development program, you'll want to examine your role, function and career path. First, consider your current role and job description. Are there areas where continuing education would elevate your work? Are there specific programs that align with the objectives and goals you've set with your manager and establish credibility with colleagues and leadership?
Second, think about how you contribute to overall organizational achievements. Are there ways to do more of those things directly in your current role? Understanding your broader organizational effect can help you pinpoint less obvious development opportunities for yourself – which could lead to promotion. For example, in my last role as a marketing content creator, I asked my manager if I could take a graphic design certificate program as part of my required annual training. As a result, I used these new skills to produce more straightforward visual design tasks, reducing the graphic designer's workload and improving the efficiency of my team.
Lastly, think carefully about your professional future and what success looks like for you. Take time to understand what you want and what's meaningful to you. Professional development can be a springboard for career advancement so consider any skillsets, knowledge, and licenses or certifications you need to reach your goals.
Pick the Right Time
After you've selected the appropriate program and gathered all the details, including dates, prices, providers, delivery method and accreditation, you'll be ready to present your case. Supervisors don't usually consider continuing education for their teams throughout the year, so you must time your request accordingly. The best time is during your annual review when you and your supervisor look at upcoming projects and goals. You'll also want to consider when your organization determines the annual budget so you can make your request well ahead of time. Your chances of gaining approval improve if you choose the right moment.
Demonstrate the Return on Investment
Showing how your professional development will add value to the organization may be your best evidence for gaining approval. Research and data prove that your chosen training program supports organizational goals and objectives. For example, courses that offer writing and speaking skills would align perfectly with a corporate goal of improving efficiency through better communication.
You can also capitalize on your investment by offering to share your newfound knowledge and skills with your colleagues by hosting a lunch-and-learn session. Present conferences or networking events as potential corporate branding opportunities. Remember to keep your supervisor updated on the growth that results from your training, as this will encourage engagement and inspire funds for professional development in the future.
Of course, the best way to show value is to demonstrate how a particular program will affect the bottom line. These ROI calculations require definitive facts and figures but can be compelling arguments for professional development.
Don't be discouraged if the answer is still "no" after everything. Often planning, patience and persistence are the keys to career advancement. While some supervisors may say no the first time due to budget or time constraints, that doesn't mean they'll refuse every time. If the answer is "no, not ever," you may have to pursue professional development independently. Professional development can open many doors; sometimes, taking the initiative alone is enough to turbocharge your career advancement.
---
Anne Evenson is a native Austinite and a proud Veteran's spouse with over 20 years of marketing, communications and program coordination experience in the public, private and nonprofit sectors. She is also a sculptor, jeweler and all-around dabbler in the arts and loves to help military-connected individuals discover their inner creativity.
---
Learning and professional growth go hand in hand. For regular career insights and information on continuing education programs offered by UT's Center for Professional Education, subscribe to our monthly e-newsletter, It's Your Career.