By Anne Evenson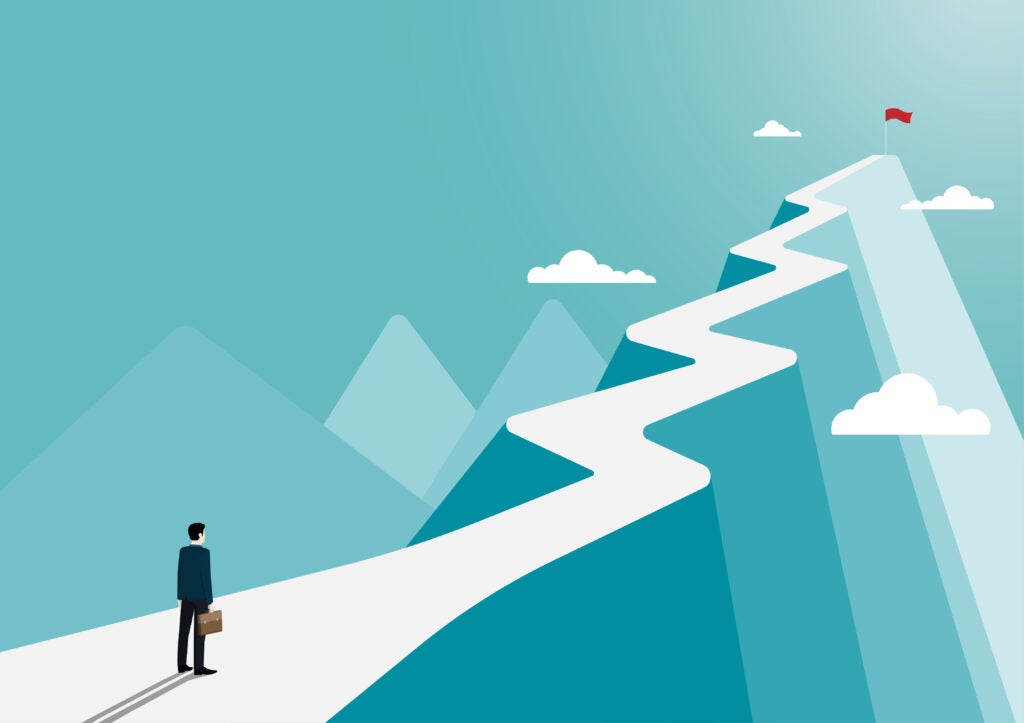 Many professionals want to advance in their careers but have no desire to manage a team. Contrary to popular belief, this does not portend the end of career growth. For those who wish to progress onwards and upwards, but don't want to manage a team, here are other ways to evolve professionally.
---
"The only way to do great work is to love what you do. If you haven't found it yet, keep looking. Don't settle."
Steve Jobs, co-founder of Apple Inc.
---
Becoming a manager shouldn't be the only option for people seeking to advance their careers. Managers have roles and responsibilities that don't appeal to everyone, and let's face it, not everyone is good at it either. Being a manager involves increased commitment, longer hours, more stress and less work-life balance, and moves many people further away from the work they enjoy the most. Furthermore, managing people effectively can be challenging as it requires more direct interaction with employees who may not all want to take your direction. So for those who wish to progress onwards and upwards, but don't want to manage a team, let's look at other ways to evolve professionally.
Seek Advancement Opportunities Within Your Role
In many industries, career progression only sometimes follows an upward trajectory to a management position. Instead, some roles offer a dedicated career track that allows people to level up through successive job titles, including incremental pay raises and real upward potential.
Whether you're mapping out your next career move inside your current organization or looking for a new job, consider what growth might look like within a role rather than beyond it. Ask your supervisor or the people interviewing you whether there are possibilities for advancement that don't require you to become a manager. Seek opportunities to grow and develop within the same position by taking on additional responsibilities, more important assignments or a more comprehensive range of projects that require learning new skills.
When I first began my marketing career, I was in an entry-level position mainly consisting of data collection and running errands. It was unsatisfying, but I was fortunate to have a supervisor who recognized my potential and offered me many opportunities to learn and grow. She sent me to professional development classes, allowed me to coordinate events and encouraged me to learn new skills whenever possible. Then, when the time for merit increases arose, she could demonstrate that I deserved to advance to the next job title and salary tier.
Move Laterally to a Larger or Better Organization
Sometimes, despite your best efforts, the only way to progress in your career is to find a new position with an organization that offers more growth opportunities. This may be a larger company with more clients, a more extensive sales territory, or a more prominent brand. Or perhaps it's an organization whose reputation and culture better align with your values, where you can collaborate with other like-minded individuals and exert more influence.
After moving as far up the ladder at my first job as possible without moving into a management role overseeing a content creation team, I began looking for a position with an organization whose mission, vision and purpose better aligned with my values and offered me more fulfillment. I found a job serving military-connected individuals that offered me a greater variety of projects, more responsibility and a much better salary and benefits package.
Expand and Enhance Your Skill Set
Since you're not dedicating your time and energy to developing your managerial capabilities, you can redirect those resources to honing other skills, whether refining your writing style, perfecting your project management proficiency, or learning new software or technology. Whatever you decide to focus on, try to find ways to amass a unique body of knowledge that you can use to drive exceptional personal and organizational performance. Hone these skills to become a subject matter expert within your organization, and you'll become someone people turn to, not because you're in a management or leadership position, but because you inspire your colleagues towards increased engagement leading to greater productivity and innovation.
In my new position, I worked on a wider variety of more substantial and meaningful marketing projects with bigger budgets. Suddenly I was freed from my previous daily responsibilities, most of which I had outgrown, and had the time and mental bandwidth to solve more complex problems. I learned the latest design and marketing software and researched and implemented new technology, which helped me and my team do our jobs better. In addition, as I developed my skills more broadly and deeply, I was recognized as an expert in some areas and asked to mentor newer marketing team members. This was a win for me because I could continue doing what I do best with the appropriate tools and resources while also gaining a clear path for advancement with successively higher-ranking job titles and regular pay raises. It was also a win for my employer because they got to keep me and other members of my team who were highly-engaged, top performers.
Consider Going Solo
Once you become a subject matter expert, consider freelancing or consulting. It's easier to chart your own career path when you control when and how you'll work while continuing to learn and practice the skills that most interest you. Besides the obvious perk of having more personal and professional freedom, being self-employed can sometimes be more profitable than your previous jobs.
After working for twelve years as a marketing specialist in academia and state government, I wanted to move away from the traditional office setting and explore new career opportunities while still maintaining the marketing skills I enjoy the most—writing and coordinating programs for military-connected individuals and their families. Suddenly, I had the latitude to return to school and rediscover my artistic talents while extending my marketing expertise beyond the parameters of my previous role, all while still supporting myself with freelance work. So now I have three income streams as I follow my dream of becoming a professional artist while continuing with the freelance marketing work I enjoy immensely.
For some people reaching the top of the career ladder means taking on a managerial role and supervising a team of professionals. Still, it shouldn't be the only path forward for everyone. If becoming a manager doesn't appeal, look for ways to advance your career while providing for yourself and your family without the stress of managing people. Permit yourself to look for a position you like, are good at, and allows you to learn and grow continually, and I bet you'll be much happier.
---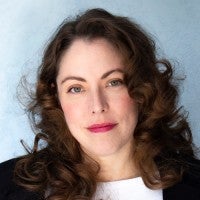 Anne Evenson is a native Austinite and a proud Veteran's spouse with over 20 years of marketing, communications and program coordination experience in the public, private and nonprofit sectors. She is also a sculptor, jeweler and all-around dabbler in the arts and loves to help military-connected individuals discover their inner creativity.
---
Learning and professional growth go hand in hand. For regular career insights and information on continuing education programs offered by UT's Center for Professional Education, subscribe to our monthly e-newsletter, It's Your Career.