By Anne Evenson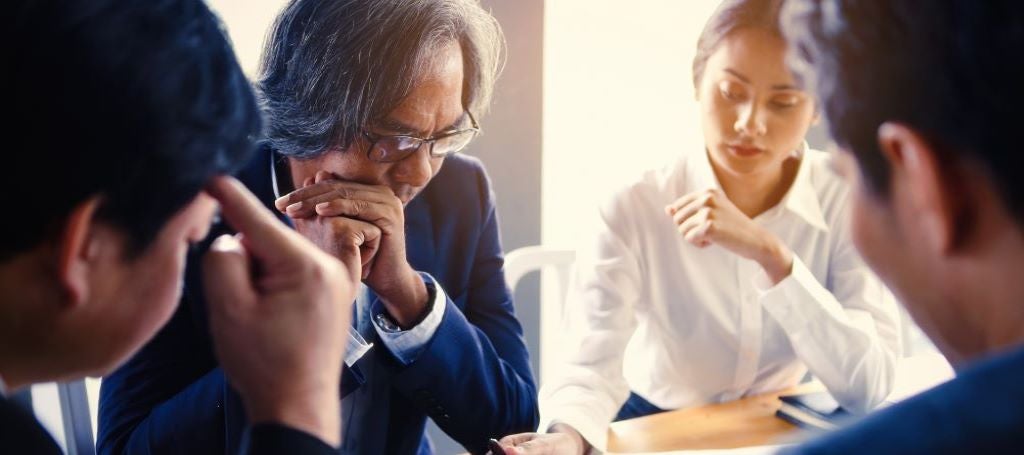 By assigning roles and responsibilities to individuals ahead of time, you can prepare your organization to respond quickly and effectively when calamity strikes.
---
"Crises are part of life. Everybody has to face them, and it doesn't make any difference what the crisis is."
Jack Nicklaus, American golfer and golf course designer
---
Crises come in various forms and can threaten an organization and its stakeholders without warning. Organizations that anticipate, assess, and prepare for worst-case scenarios will benefit by adapting to swiftly evolving situations and mitigating the impact of even the most damaging events. Discover how to assign roles and responsibilities, so everyone will be ready at a moment's notice to swing into action and help your organization survive a crisis.
Structure Your Roles to Suit the Situation
Even if you don't have the resources to build a dedicated crisis management team, it's important to identify someone willing and able to take charge before, during and after a crisis. Ideally appointed and supported by senior executives, a Crisis Management Leader oversees the crisis planning and response and has full authority to make decisions during an emergency. Additional roles can be filled by personnel who hold existing positions within the organization and have expertise in specific areas such as law, communications, operations, security, information technology, human resources and finance. If your organization lacks individuals with the necessary expertise, fill these gaps with external subject matter experts who can act as advisors during an emergency and agree to a formal contingency plan with them.
Depending on the severity and type of crisis, you may not need to activate all roles in every situation but only those based on specific workflows or geographic locations. For example, a problem that affects the procurement of goods and services for the enterprise may only need supply chain and purchasing management support. Or you may need to add other functions as required depending on the fluidity of the situation. If your procurement issue begins to affect your customers directly, you may need to loop someone in to communicate with the media to head off any confusion or misunderstandings. Consider incorporating departmental teams that deal with problems during the ordinary course of operations. For instance, IT groups typically have groups that troubleshoot technical issues throughout the organization as part of their daily routines. In an organizational crisis, this same group could activate under the related IT team lead as part of their crisis response.
Identify Roles and Responsibilities
Before assigning specific roles and responsibilities, it's essential to carefully examine each person's capabilities, experience and personality. These individuals must be ready, willing and able to carry out the crisis management strategy under stressful circumstances. As you write your crisis management job descriptions, remember to assign an alternate person to perform each role if a team member is away from work or unable to perform their duties. While each crisis varies, depending on the organization and the threats it faces, some of the following key roles and responsibilities are standard for most situations.
Crisis Management Leadership: The person in this role doesn't necessarily have to be an existing manager or leader within the organization. Look for someone with a cool head who displays a natural talent for planning and big picture thinking. Some of their responsibilities will include: managing the crisis planning, activating the crisis management plan, determining the urgency of the event and taking action to stabilize the situation, defining priorities and objectives, liaising with executive leadership, opening the lines of communication to stakeholders and creating a dashboard to track urgent concerns and priorities.
Command Center Management: The person in this role will take direction from the Crisis Management Leader and should be detail-oriented and highly organized. Some of their responsibilities will include: compiling status reports, alerting emergency services, maintaining the command center, and ensuring all essential resources are available during a crisis.
Communications: This role suits individuals with poise and excellent verbal and written communication skills. Any experience in media relations is a bonus. Some of their responsibilities will include: preparing a media statement, briefing the media, responding to media inquiries, and coordinating with frontline representatives on crisis updates.
Information Technology: Ideally, anyone in this role will come from your existing IT team. For smaller organizations, this role may require outside assistance. Some of their responsibilities will include: providing IT expertise during the planning phase and leading the IT crisis response in an adverse event.
Legal: Unless you have an in-house attorney or legal department, many smaller organizations will rely on outside legal advice in most cases. Some of their responsibilities will include: counseling the Crisis Management Leader on legal and regulatory liabilities, recommending actions to reduce negative effects, vetting outgoing information, managing confidential information sharing, and preparing the spokesperson for interviews and press conferences.
Human Resources: Ideally, anyone in this role will come from your existing HR department or someone in the organization with basic knowledge of HRM (human resources management) competencies. Some of their responsibilities will include: maintaining updated contact information for all personnel, tracking employee benefits, such as health and life insurance, managing employee-related workers' compensation claims, offering training for emergency response and mitigating risk to health, safety and environmental impact.
Finance and Procurement: The person in this role may be an office manager, bookkeeper or someone else in your organization whom you currently trust to handle financial affairs on behalf of your business. Some of their responsibilities will include: planning contingency arrangements for emergency financial resources, recording all costs and expenditures related to the crisis response, distributing payroll, and managing cash disbursements, credit cards and emergency purchase orders.
Operations: The person who fills this role should be highly analytical with good project management skills and a thorough understanding of the flow of resources within your organization. Some of their responsibilities will include: providing input on how to disable and restore operations in an emergency for planning purposes, establishing situational control during a crisis, implementing tactical crisis response operations, and coordinating the efforts of business recovery staff.
The difference between a close shave and a catastrophe depends almost entirely on whether you have trusted and experienced individuals who are prepared to withstand an adverse event. Look for good collaborators with strong communication skills who think quickly and analytically under pressure. With a solid strategy and the right team, your organization will be ready to weather the storm.
---
Anne Evenson is a native Austinite and a proud Veteran's spouse with over 20 years of marketing, communications and program coordination experience in the public, private and nonprofit sectors. She is also a sculptor, jeweler and all-around dabbler in the arts and loves to help military-connected individuals discover their inner creativity.
---
Learning and professional growth go hand in hand. For regular career insights and information on continuing education programs offered by UT's Center for Professional Education, subscribe to our monthly e-newsletter, It's Your Career.