By Bailey Anne Dermanci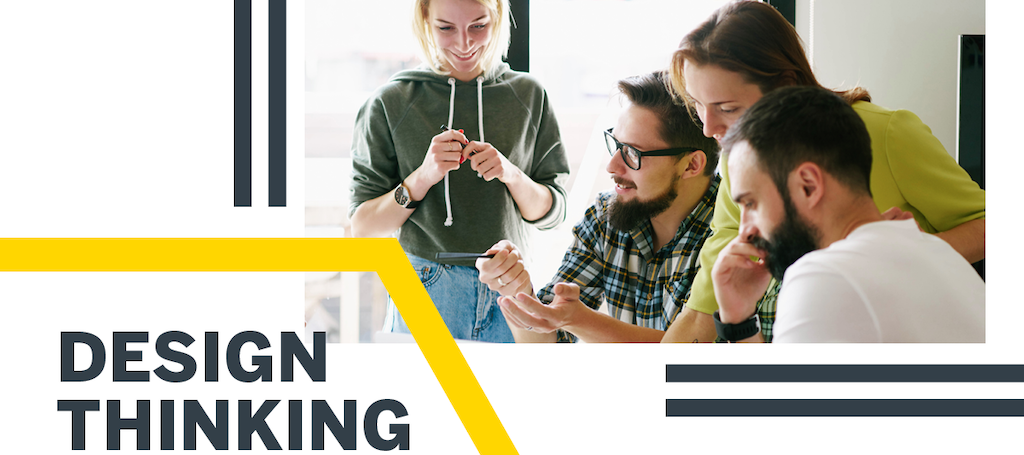 Design thinking is human-centered problem solving. Dr. Julie Schell designed Essentials of Practical Design Thinking to help learners understand the concepts and approach problem-solving with a creative mindset.
---
"My goal for the course is for learners to…know how to unwind wicked problems in creative ways…"
Dr. Julie Schell, Assistant Professor of Practice, UT-Austin
---
Design thinking is an effective process for solving big, wicked problems that are impacting people in a negative way. Dr. Julie Schell came across the school of thought when attempting to solve a problem for a department at The University of Texas at Austin in the early 2010s, but education in the concept was relatively hard to find and varied greatly.
As a learning scientist, Schell applied herself to learn the tenets of the process, discovering a deep appreciation for its value as she tackled the problem facing the unit. Along the way, she uncovered much frustration from fellow learners and many misconceptions about the process that hindered others' ability to utilize this high-impact tool. Schell decided to explore why it was such a difficult process to learn and developed her own framework for teaching it, based on an understanding of the frustrations so many have faced when trying to learn and use the design thinking approach.
This sort of understanding is actually core to the design thinking process. Empathy for the people who are impacted by the problem you're solving is the starting point.
Human-Centered Design
Wicked problems won't yield to simple solutions. They are highly complex issues with no single starting point that cause people pain. Because these types of problems are often entangled in other problems, an individual is often hard-pressed to solve such complex problems on their own.
Starting from a place of empathy for what the people involved are experiencing, design thinking promotes effective problem solving, in part by ensuring that the problem being addressed is the actual problem people are facing. Schell shared that one of the most powerful aspects of the process is for people to see that they are being heard and understood when their problems are addressed. Practitioners move through the three phases of design thinking (inspiration, ideation, iteration) and follow the design thinking strategies (empathize, define, ideate, prototype, test). Running through the whole process is the comprehension of the way that the problem is impacting people and the desire to solve the problem in the way that best helps those people.
It's important to note that the design thinking process is not a straight line. The strategies listed above build on each other, but it's common to revisit an earlier strategy based on new information that has been uncovered.
Dr. Schell also noted that design thinking is not a silver bullet. The process is ideal for a problem that is impacting humans in a negative way – which means it is not the solution to every complex problem out there. But when empathy for the human situation is important to the scenario at hand, design thinking is a stellar tool.
How is This Program Different?
According to Dr. Schell, practitioners want to share how to use the design thinking process because they are passionate about it. However, design thinking practitioners are not necessarily teachers and are rarely learning scientists. "There are lots of workshops to take and resources available online, but it's a highly complex toolset with tons of layers," said Schell. The volume of online resources can add to learners' frustrations because they may be inconsistent and incohesive. Many courses purporting to teach entry-level design thinking don't actually help students utilize the process because they don't acknowledge the issues that new learners will encounter as they begin to use it.
Schell approached the development of Essentials of Practical Design Thinking with this in mind, understanding how complex design thinking is and how it could be broken down into ways that people can understand. How people learn is the cornerstone of the program.
"My goal for the course is for learners to get new insights into how to address a wicked problem. They will know how to unwind wicked problems in creative ways that they may not have thought about before."
---
Dr. Julie Schell has delivered over 150 talks, workshops and keynotes on design, teaching and learning. She is the creator of Think Before You Design Think™️, a popular, introductory human-centered design course she first launched at AT&T and has delivered at Fortune 500 companies, school districts and non-profit organizations throughout the United States.
Schell is an award-winning expert in teaching and learning with 25 years of experience in education. Her approach to design thinking pedagogy focuses on accentuating the intersections between design and learning. She has supported thousands of people in their journey to understand and apply human-centered design to improve lived experiences.
---
Bailey Anne Dermanci, PMP is a senior marketing coordinator. She holds a bachelor's degree in English Language and Literature from Washington University in St. Louis. She is certified by the Project Management Institute as a Project Management Professional (PMP)®.
---
Learning and professional growth go hand in hand. For regular career insights and information on continuing education programs offered by UT's Center for Professional Education, subscribe to our monthly e-newsletter, It's Your Career.